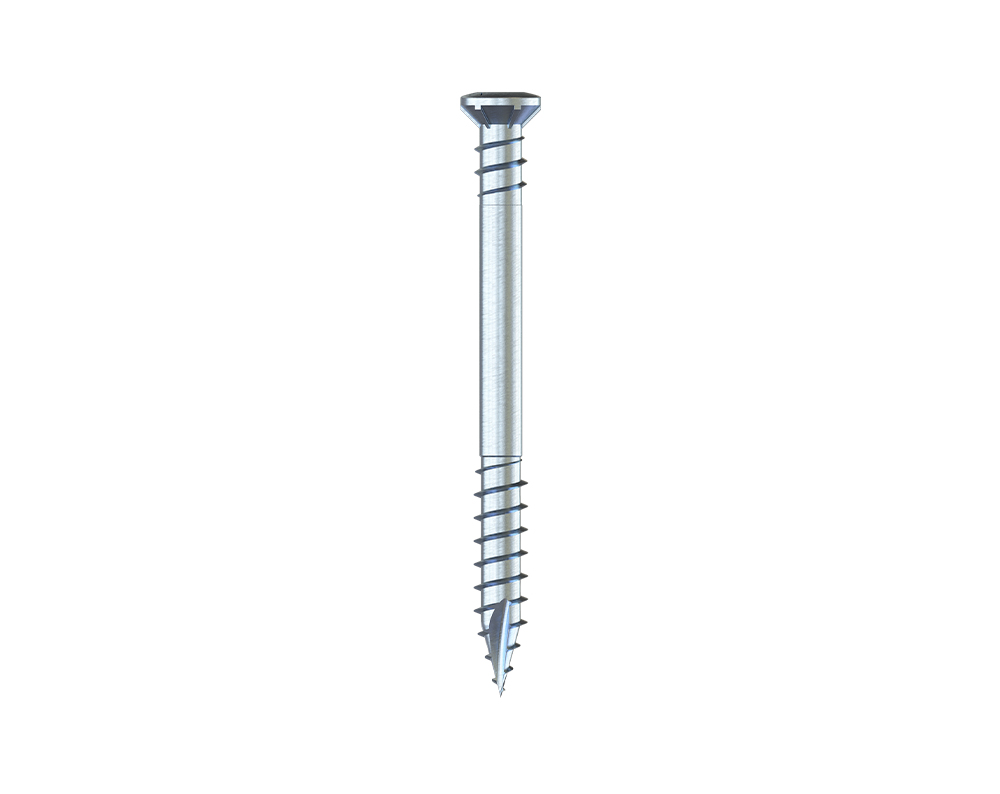 To the product table
Terrassotec ornamental head, A4
The Terrassotec ornamental head is used in deck construction for fasteningdecking boards on a wooden substructure. Terrassotec ornamental head screws are sold in a handy bucket containing 200 screws.
Advantages
Corrosion-resistant and essentially acid-resistant
Suitable for woods containing tannins and salty atmospheres
Not suitable for use in indoor swimming pools
Note: Pre-drilling is recommended!
*Not suitable for load-bearing purposes.
Product table
| Art. no. | Dimensions | Material | Drive | PU | EAN |
| --- | --- | --- | --- | --- | --- |
| 982075-EIMER-200 | 5,5 x 50* mm | A4 | TX25 | 200 | 4064827164846 |
| 982076-EIMER-200 | 5,5 x 60 mm | A4 | TX25 | 200 | 4064827164853 |
| 982077-EIMER-200 | 5,5 x 70 mm | A4 | TX25 | 200 | 4064827164860 |
| 982078-EIMER-200 | 5,5 x 80 mm | A4 | TX25 | 200 | 4064827164877 |
| 982080-EIMER-200 | 5,5 x 100 mm | A4 | TX25 | 200 | 4064827164884 |
Other products of category Visible fastening