The Eurotec BIM Portal
Many people, including architects, planners, craftspeople and service providers, are involved in the construction of a building or a terrace. All of these people require important data and information to plan their work.
The BIM portal supports project planning in timber construction.
You will have full access to 3D/CAD data, DWG files, important product information, ETA certifications, and much more. All portal functions are available to you free of charge! The files can be downloaded after a brief registration process.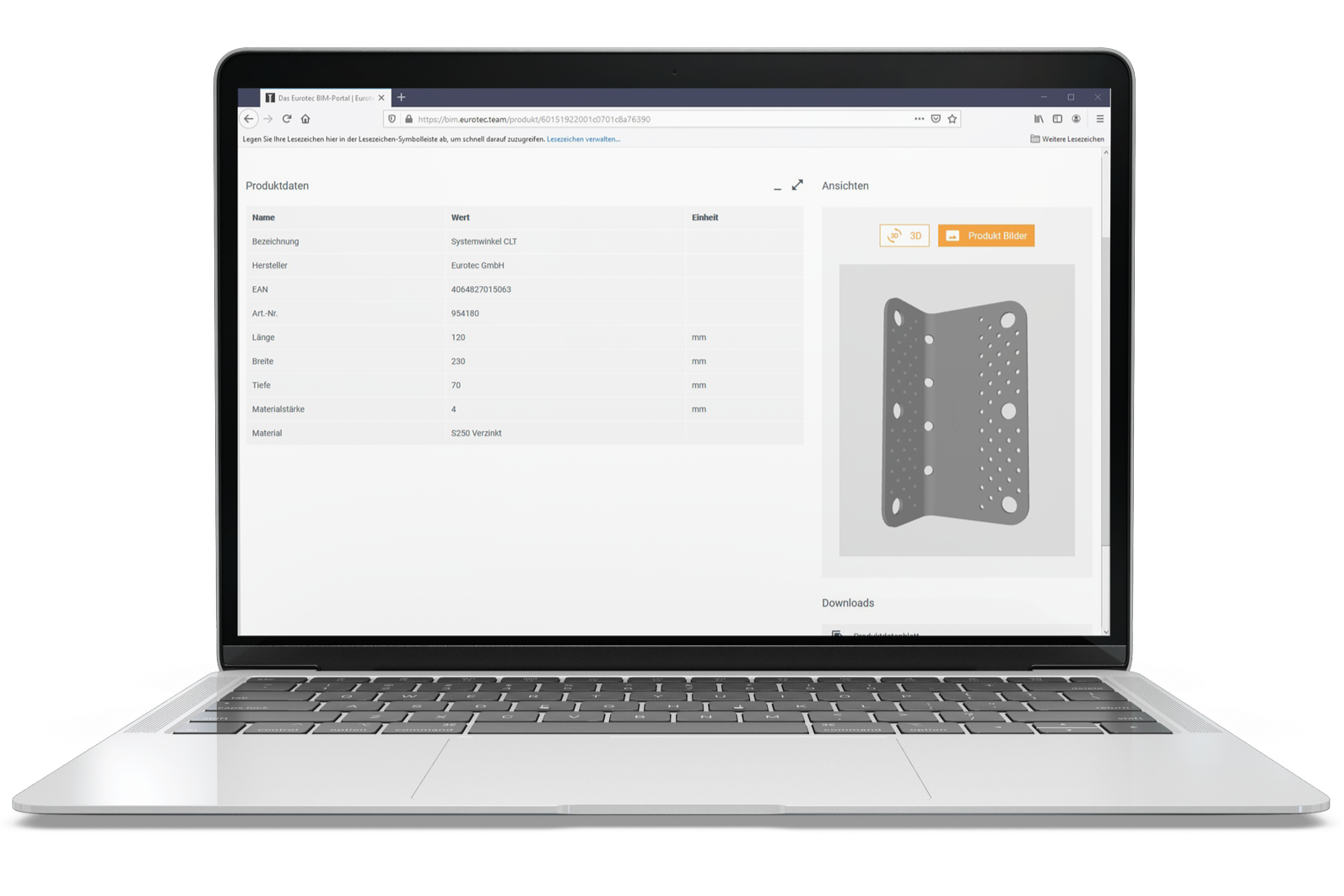 Your advantages:
All important BIM-relevant data
Product data can be compared directly
Full access to 3D/CAD data
Ideal for architects, planners, craftsmen and service providers
All functions of the portal are available to you free of charge
All data at a glance! Compare product data quickly and easily.
In our new Eurotec BIM portal, we provide you with up-to-date BIM-relevant information on our product range.
After registration you have full access and can also download the data!
Do you have any questions about our BIM Portal or do you have any problems with it?