Company portrait
We are a medium-sized company engaged in the development, production and sale of products for the construction sector. To this end, we supply products for the areas of timber-frame construction, deck construction and concrete fastening. We supply specialist dealers across Europe, who are responsible for distribution to skilled craftsmen.
Over our short 20-year history, we have already become a permanent fixture in the fastening technology sector. Since January 2013, a selected part of the range of timber construction screws has been manufactured on a first machine in Hagen. An expansion of the machine pool then increased production capacity, allowing us to supply a wide range of items produced in-house.
The foundation
The two managing directors, Gregor Mamys and Markus Rensburg, founded Eurotec GmbH on 1 May 1999. The company began its life in a small basement with an adjoining garage, whose 5 pallet bays served as a warehouse.
Our new site
In 2007, the Eurotec team and its 30 members of staff moved into the new building at Unter dem Hofe 5. These newly built premises consisted of an office wing and an adjoining warehouse with approx. 3,500 pallet bays.
The new warehouse
Just three years later, the new building would, in turn, become the old building. A new warehouse building was built, providing a further 7,500 pallet bays and offices upstairs.
We continue to expand
Completion of the new production hall in early 2018 means that all of the machinery can be moved. Construction work starts on another warehouse.
Eurotec turns 20 years old
On 1 May 2019 we celebrated our company's 20th anniversary.
The injection moulding is extended by two additional injection moulding machines to a total of four machines. In addition the screw production is expanded by another multi-stage press. So we now have a total of five machines for screw production at our disposal.
Portfolio expansion
Eurotec's machine park continues to grow: Two more plastics machines move into the company. Furthermore, the new decking planner and the BIM portal expand what we offer online.
Eurotec News
In our news section you will regularly receive interesting information about current company activities, innovative new products and product developments as well as upcoming events!
Read now!
Quality is the basis of all our activities.
Our primary goal is to offer our customers flawless products and services and to guarantee 100% adherence to delivery dates.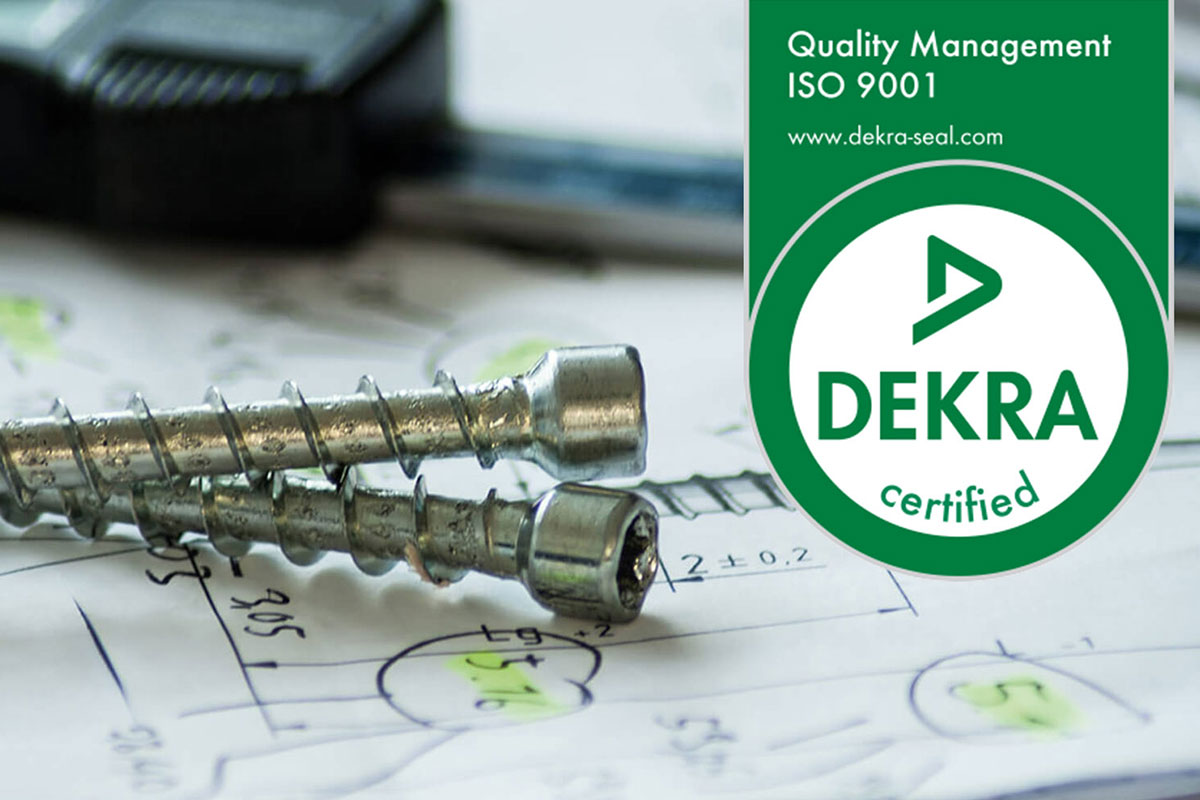 We expect an unrestricted commitment to quality from every one of our employees. The training and further development of a customer- and quality-oriented mindset and acting have always been a priority. Compliance with legal and official requirements within an economic framework and the promotion of environmentally conscious action is an obligation for us. We are proud of the fact that almost all our products in the timber, façade and concrete segments are ETA-certified.
It goes without saying that our quality assurance department checks the daily produced batches for standards such as compliance with the drawings, functionality, visual appearance and accordance with customer-specific specifications. This is the only way we can be sure that we provide our customers with the consistently high quality they have come to expect from us.
Since June 2019 we are also DEKRA certified!