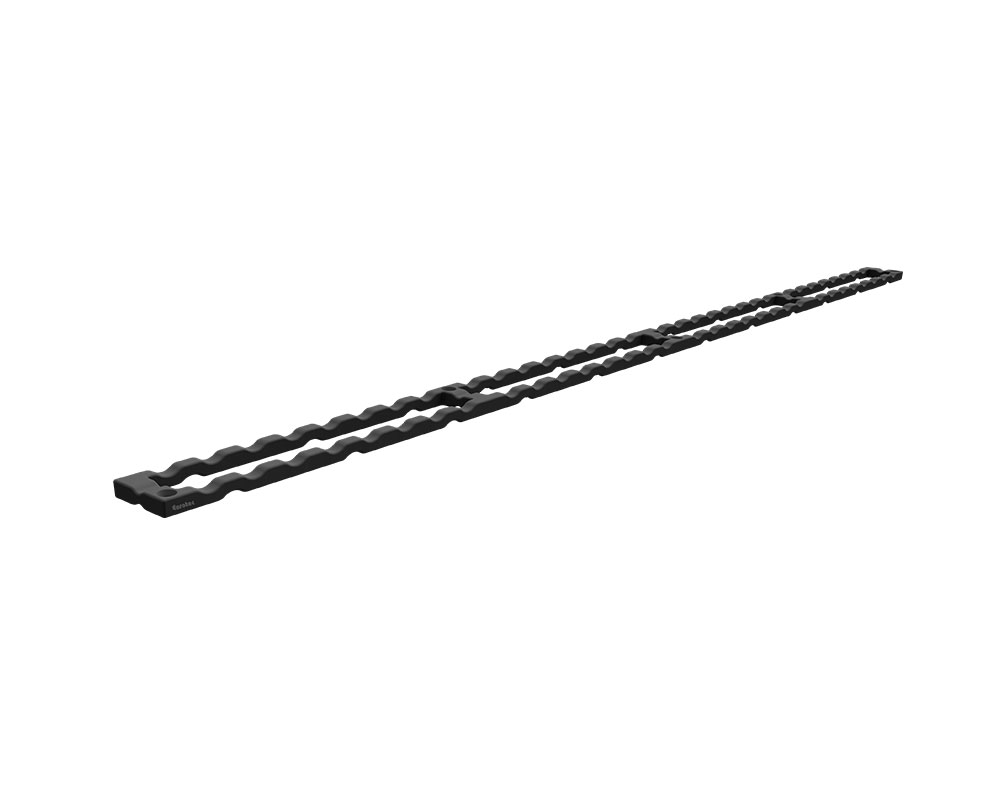 To the product table
Distance strip 2.0
For visible fastening of deck boards
Deck substructure made of wood is individually suitable for fastening the deck boards with visible or invisible fasteners. The Dista strip 2.0 can be used for visible fastening of decking boards.
It acts as a spacer and provides freedom of movement of 7 mm between the panel and the substructure. At the same time, the air circulation underneath the deck is promoted by the distance strip to prevent rotting. Normal wood screws, such as Terrassotec are used for installation.
Shearing of the screws is prevented by the Dista strip 2.0 made of hard plastic. The shearing  is caused by the swelling and shrinking of the wood, the so-called working of the wood. The warping of the wood is particularly pronounced in the boards' transverse direction. For this reason the screw can break off under strain, this is known as shearing . The Distance strip 2.0 is designed to prevent this.
Material
Advantages
Reduces shearing of fastening screws
Supports constructive wood preservation
Weatherproof
Instructions for use
Distance strip 2.0 is attached and fixed with Terrassotec screws Ø 4 mm in the holes provided for this purpose (5 Terrassotec screws are required for one Distance strip 2.0).
Wichtig: Hardwoods/tropical woods should always be pilot-drilled!
* Screws are not part of the scope of the delivery. Attachment with Terrassotec screws Ø 4 mm.

Product table
| Art. no. | Dimensions | Material | PU* | EAN |
| --- | --- | --- | --- | --- |
| 944803 | 30 x 700 x 7 mm | Hard plastic | 50 | 4251314744975 |
Matching products