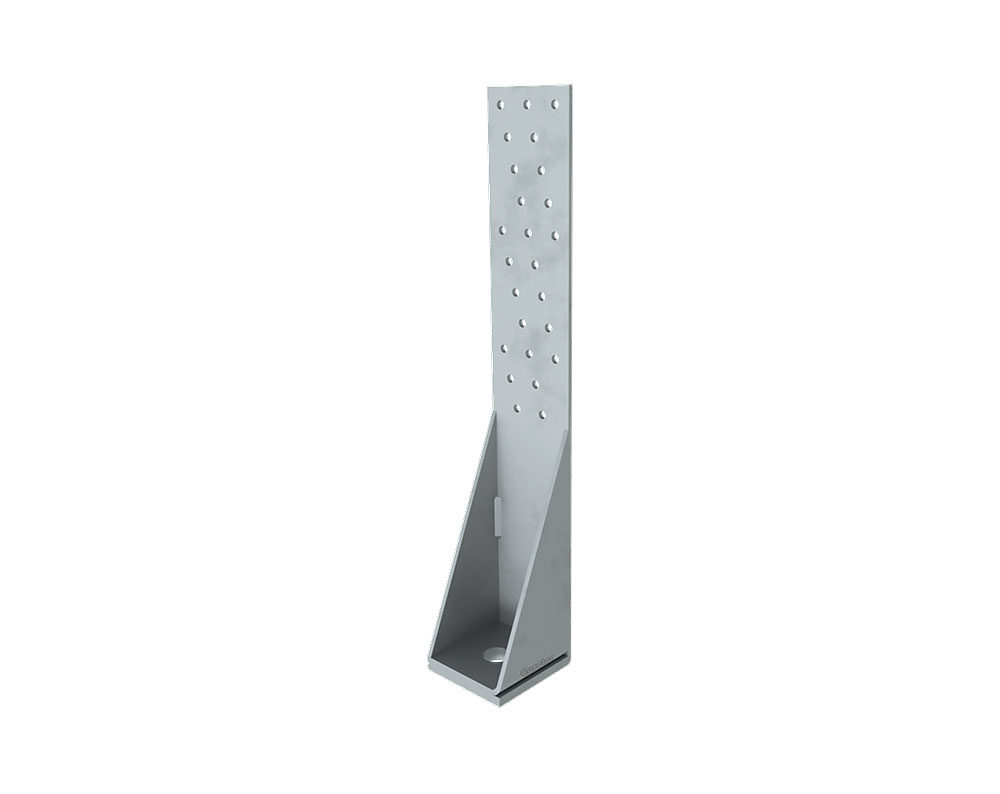 To the product table
Tension rod 350 and 440
340 and 440
The tension rods 340 / 440 are moulded sheet steel parts especially for timber frame construction for transfer of tensile forces. They enable quick and easy base point anchoring of wooden elements in wood, steel or concrete substrates. The tension rods are particularly sturdy and can withstand high stresses.
Material
Galvanised S355 construction steel
Advantages
Short root face (150 mm)
Indirect fixing due to an intermediate layer (e.g. OSB)
For installation in wood and concrete
Optimised screw pattern for very high tensile capacities
May only be used in combination with the Tension rod pressure plate (Art. no.: 954110).
Instructions for use
The tension rods are placed on the planking in the floor area and fastened to the stem and, if necessary, to the sole plate with screws or anchor nails. In this regard, the connection can safely transfer tensile, suction and shearing forces into the tension rod via the screws and finally into the base plates via a dowel.
Product table
| Art. no. | Designation | Dimension | Material | Material thickness | PU | EAN |
| --- | --- | --- | --- | --- | --- | --- |
| 954099 | Tension rod 340 | 340 x 63 mm | S355 construction steel | 3 mm | 1 Pieces | 4251314728678 |
| 954100 | Tension rod 440 | 440 x 63 mm | S355 construction steel | 3 mm | 1 Pieces | 4251314728722 |