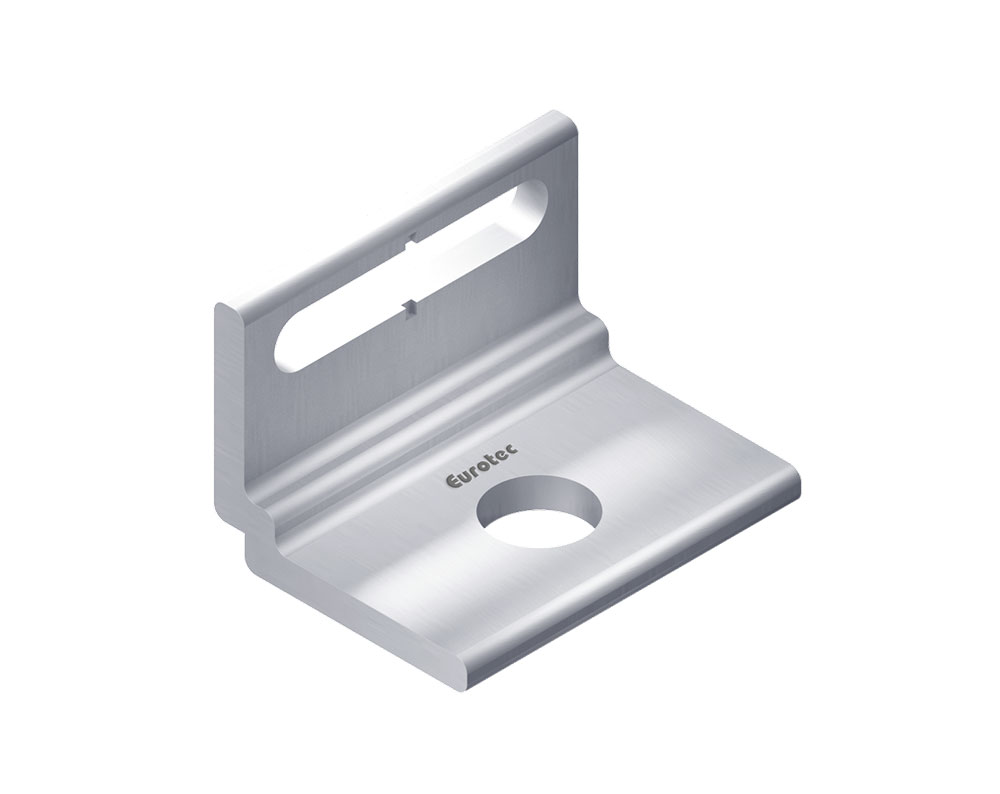 To the product table
Aluminium concrete bracket
With the Eurotec Aluminium concrete bracket our EVO, EVO Light and Eveco aluminium system profiles can be easily mounted on concrete.
Material
Advantages
Uncomplicated and time-saving assembly
Pre-drilled hole for fixing with the 7.5 mm rock concrete screw hexagonal/hexagonal with flange
Slotted hole compensates the material expansion of the aluminium
Can be combined with the following Eurotec aluminium system profiles:

EVO aluminum system profile
EVO Light aluminum system profile
Eveco aluminum system profile
* Delivery includes one 4.2 x 17 mm Thermofix screw. The rock concrete screw for fixing to concrete is not included in the scope of delivery and must be ordered separately.
Product table
| Art. no. | Dimensions | Ø Round hole | Ø oblong hole | PU* | EAN |
| --- | --- | --- | --- | --- | --- |
| 975661 | 19,75 x 22,75 x 30 mm | 8,0 mm | 20 x 4,5 mm | 10 | 4251314741868 |
Matching products