The Eurotec Laser Rangefinder 50M enables the quick and easy measurement of distances as well as lengths, areas and volumes. Measured values can be added and subtracted. The memory function also allows access to the last 10 measurements made. With its robust housing and IP54 dust and splash protection, the laser measure is ideal for daily use on the construction site.
The laser measure offers reliable results within an operating range of 50 meters.
Further product information can be found here on our website. Should you require additional information, please contact us by telephone +49 2331 6245-0 or by e-mail. We will be happy to advise you and submit a non-binding offer!
Your Eurotec team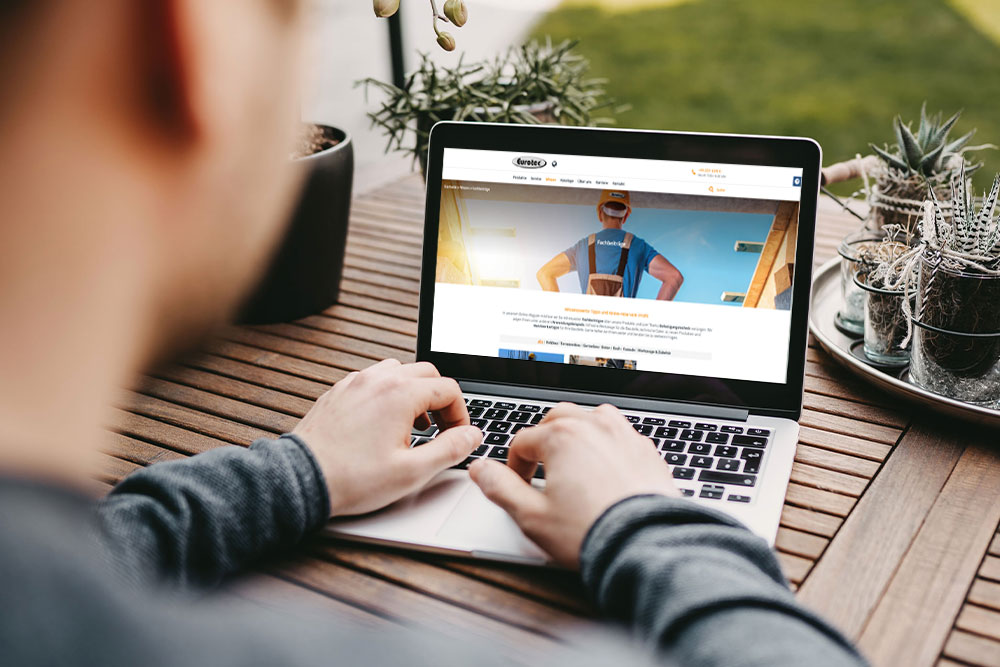 Eurotec Know-how
Are you a craftsman? Then you will also receive interesting tips and tricks from us. Technical articles and videos from the various areas of fastening technology. Benefit from our valuable know-how!
You can find everything you need to know about our products in our "Know-how" section.
Here you will find information and news about Eurotec.
Discover new catalogues, products or other topics.