EiSYS-2 façade/adjusting screw
EiSYS-2 façade/adjusting screw
With the online dimensioning software we give our customers an opportunity to calculate themselves how many EiSYS adjusting screws should be used for a project.
Software calculation for using EiSYS
In order to calculate for yourself how many EiSYS adjusting screws you should use for a project, use our EiSYS 2 software.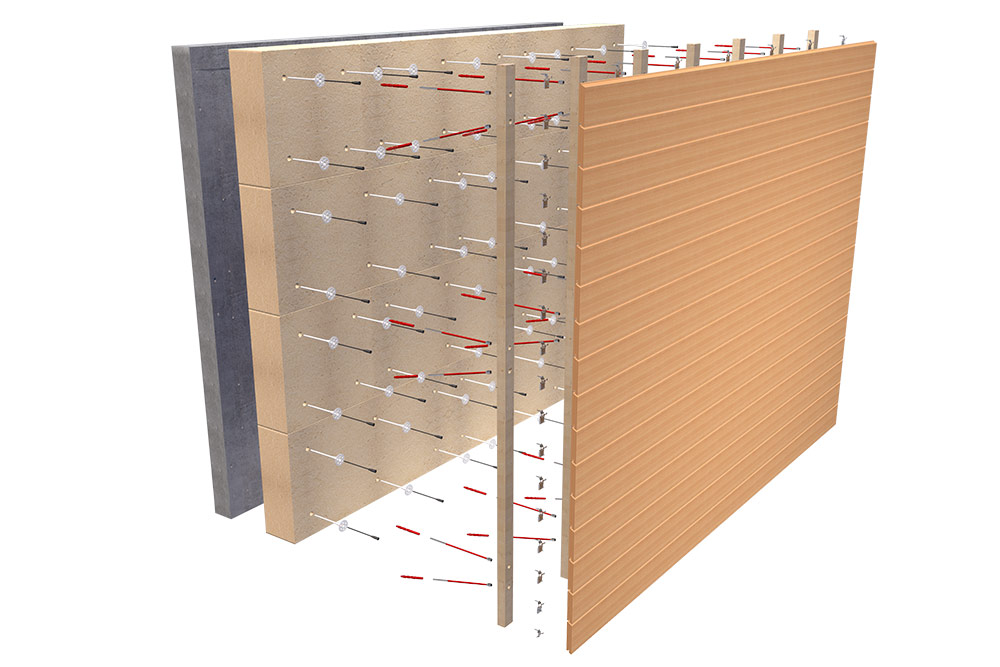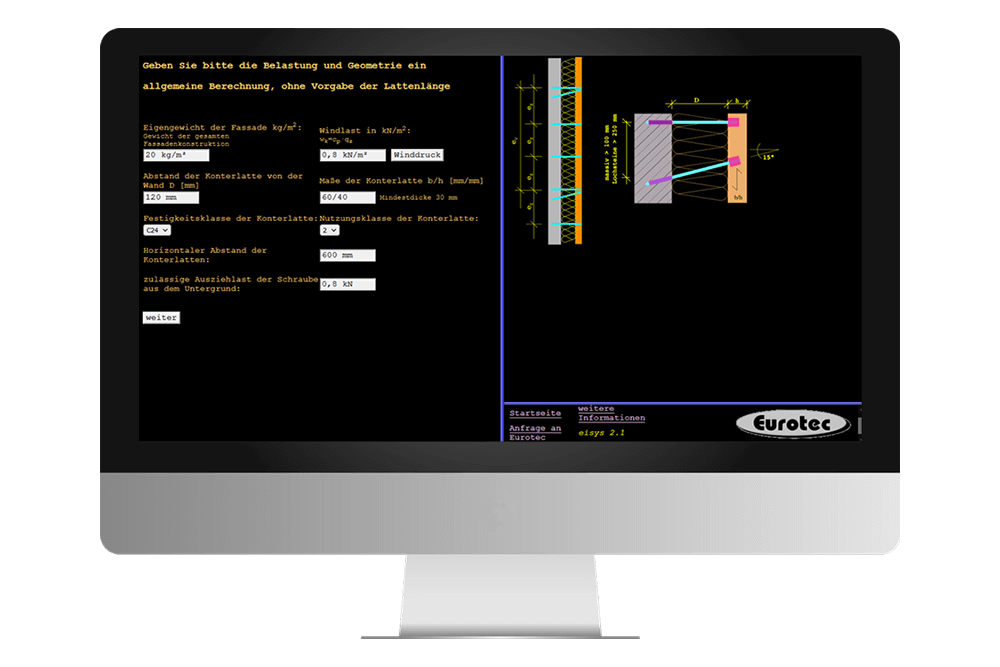 The software is for the following Eurotec products:
EiSYS-2 façade/adjusting screw
The EiSYS-2 screw from Eurotec is a façade/adjusting screw.
This screw is fastened to the building wall with a plug. The freely rotating threaded sleeve at the top of the screw allows the façade's substructure to be aligned parallel to the building wall. The advantages are clear: cost savings and reduced assembly times. High loads can be transmitted through the framework screw connections even in the case of larger distances from the building wall. Full design freedom is maintained for the façade.
Do you have any any questions about our software or are you have any problems with it?