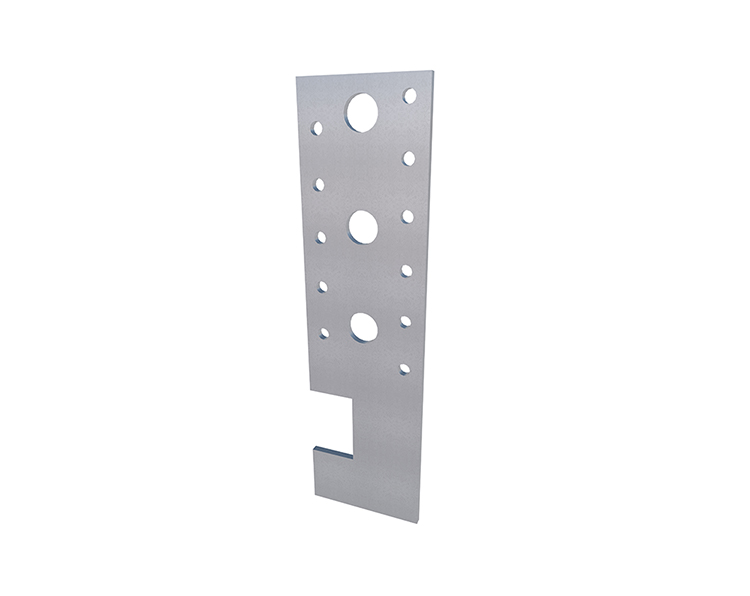 To the product table
T-beam anchor
Specifically designed for connecting wood beams to steel beams
The T-beam anchor is a fastener that was specifically designed for connecting wood beams to steel beams.
The T-beam anchors should always be attached in pairs and diagonally across each other to be able to uniformly absorb the forces occurring. The three large holes make it possible to install concrete parts. For mounting on wood, we recommend our angle fitting screw. Our Bighty PH is recommended for mounting on aluminium.
Material
Steel S 250 GD + Z 275
Advantages
Specifically designed for fastening to T-beams
Quick and easy assembly
Instructions for use
It is possible to use this in conjunction with our aluminium HKP support profile. For this purpose, please contact our technical department (technik@eurotec.team) to see if your project is feasible.
Product table
| Art. no. | Designation | Width | Height | Material thickness | PU | EAN |
| --- | --- | --- | --- | --- | --- | --- |
| 904119 | T-beam anchor 50 x 160 mm | 50 mm | 160 mm | 3 | 100 | 4064827114131 |
| 904120 | T-beam anchor 50 x 180 mm | 50 mm | 180 mm | 3 | 100 | 4064827114148 |
| 904121 | T-beam anchor 50 x 200 mm | 50 mm | 200 mm | 3 | 100 | 4064827114155 |