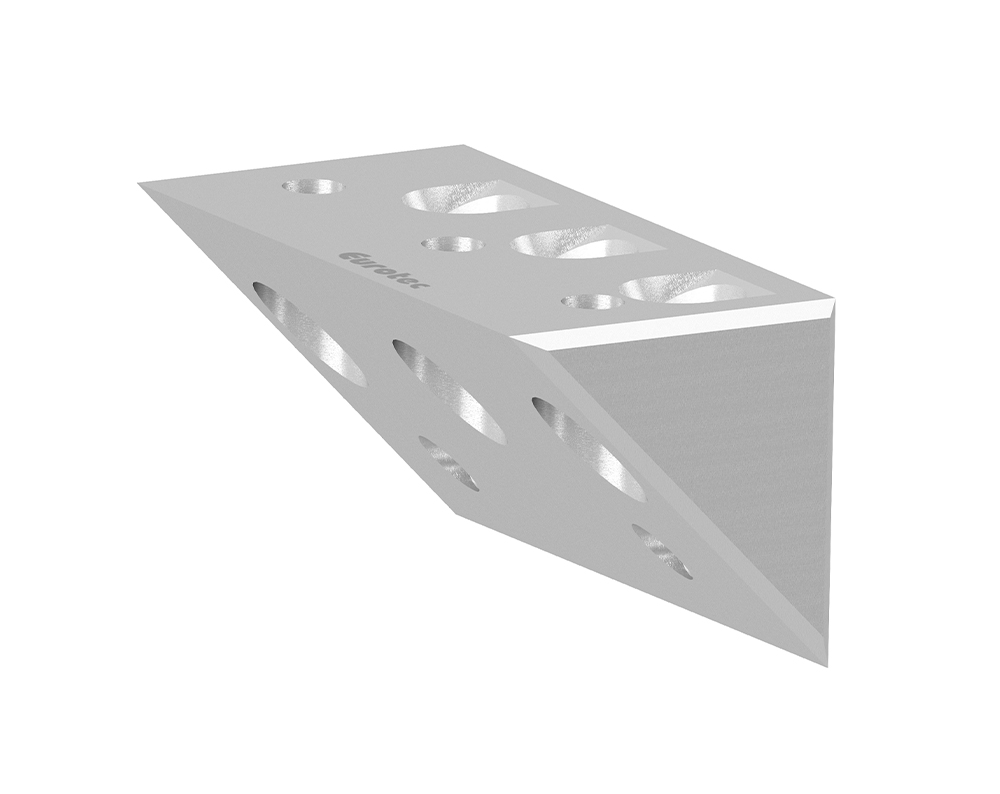 To the product table
EckTec
Replacing conventional braces is an absolute breeze with the EckTec connector. Using the EckTec connector creates an attractive appearance without any bothersome braces. This is particularly beneficial for low installation heights.
Material
EN-AW 6063-T66 (AlMgSi0,5)
Adavantages
Supports load absorption with horizontal forces
Pre-assembly at the factory optional
For versatile use
Instructions for use
The EckTec connector is fixed with two 4 x 40 Paneltwistecs. The fi rst KonstruX ST 8 x 155 fully-threaded screws are then set at 25° in the posts. After mounting the cross beam, the other 8 x 95 KonstruX ST fully-threaded screws can be set at 90°.
Further information on static pre-dimensioning can be found in our separate pre-dimensioning sheet.
* Width x height x depth
Product table
| Art. no. | Dimension | PU |
| --- | --- | --- |
| 975664 | 50 x 50 x 100 mm | 1 Pieces |