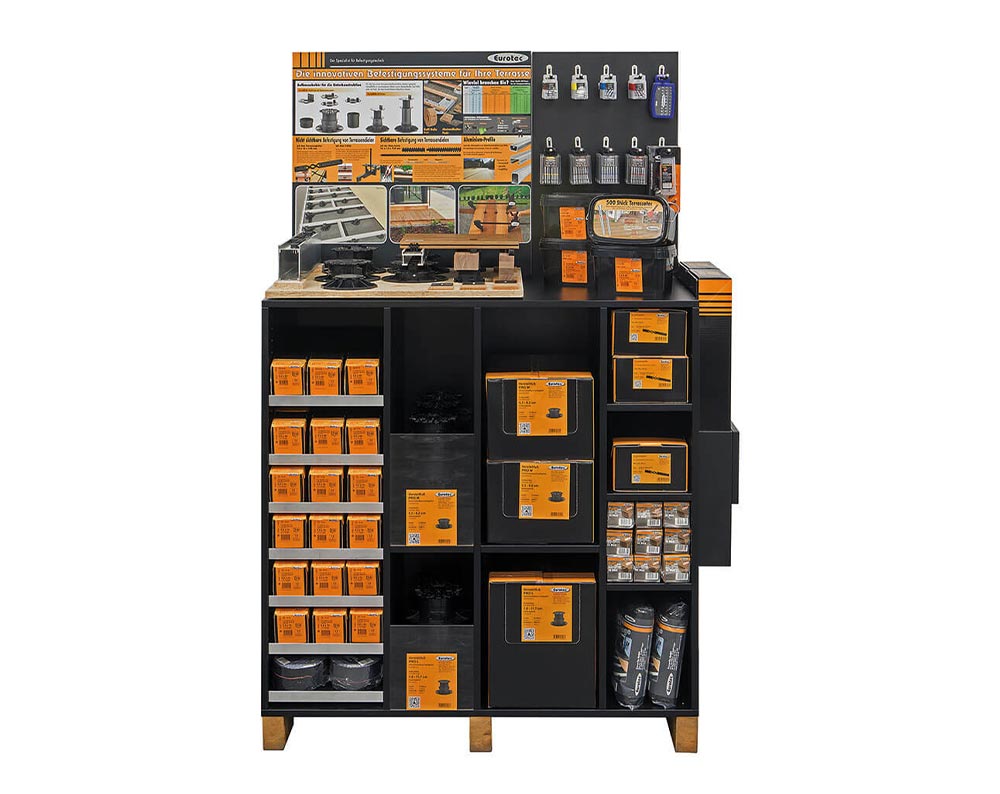 MidiShop
Display a selection and your own competence!
The Midishop is a cost-effective and space-saving alternative for selling Eurotec deck products.
Supplied as a midi sales unit on a europallet
Incl. model deck as an example application
Individually stocked with deck accessories such as Terrassotec, Rolfi, adjustable feet, deck gliders, bit sets, etc.