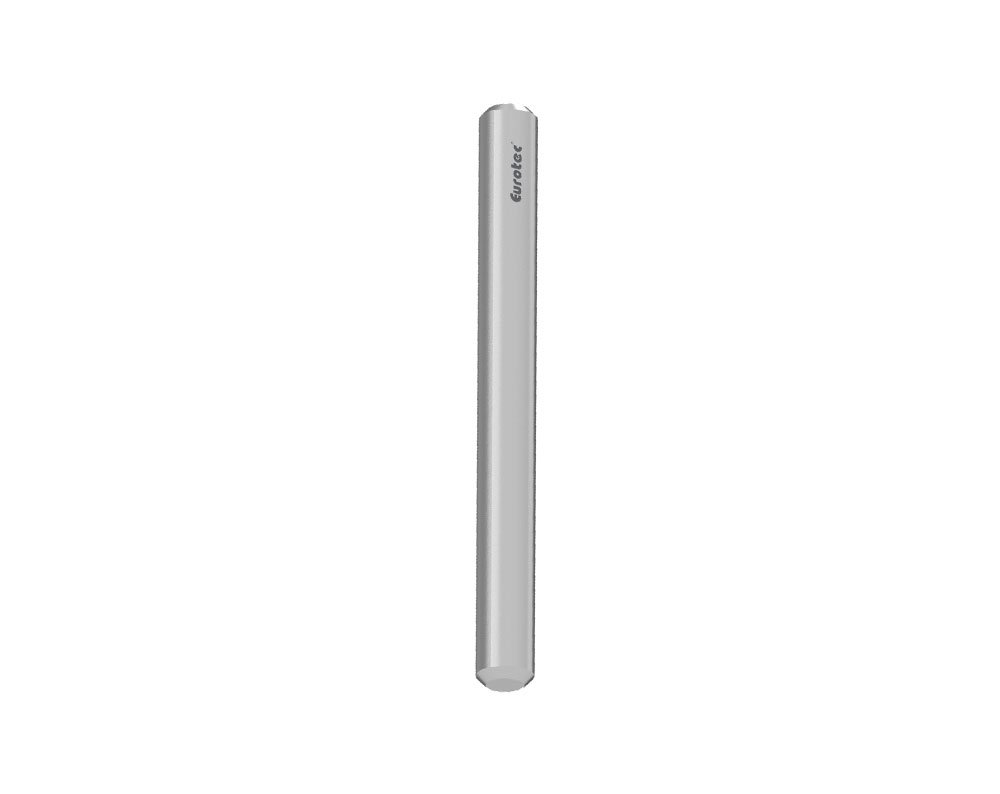 To the product table
Rod dowel
The rod dowel is a cylindrical bolt that has a chamfer at both ends for easier insertion. The rod dowel is suitable for both wood/wood joints and wood/steel joints.
It is ideal for combination with our T-Profile. The rod dowel is available in different diameters and lengths for an extremely wide range of applications. Please note the product table for this purpose.
Material
Advantages
Easy to use
Can be combined with the Eurotec T-profi le and all common T-profiles
Service classes 1 and 2
Affordable alternative
Instructions for use
During use, ensure that the distances from the axis and edge are observed. A drilling template must be used for the holes.
Product table
| Art. no. | Dimension | PU | EAN |
| --- | --- | --- | --- |
| 800212 | 12,0 x 98 mm | 50 Pieces | 4251314738271 |
| 800213 | 12,0 x 118 mm | 50 Pieces | 4251314738288 |
| 800214 | 12,0 x 138 mm | 50 Pieces | 4251314738295 |
| 800215 | 12,0 x 158 mm | 50 Pieces | 4251314738301 |
| 800216 | 12,0 x 178 mm | 50 Pieces | 4251314738318 |
| 800217 | 12,0 x 198 mm | 50 Pieces | 4251314738325 |
| 800218 | 12,0 x 218 mm | 50 Pieces | 4251314738332 |
| 800219 | 12,0 x 238 mm | 50 Pieces | 4251314738349 |
| 800220 | 12,0 x 258 mm | 50 Pieces | 4251314738356 |
| 800221 | 12,0 x 278 mm | 50 Pieces | 4251314738363 |
| 800222 | 12,0 x 298 mm | 50 Pieces | 4251314738370 |
| 800223 | 16,0 x 138 mm | 50 Pieces | 4251314738387 |
| 800224 | 16,0 x 158 mm | 50 Pieces | 4251314738394 |
| 800225 | 16,0 x 178 mm | 50 Pieces | 4251314738400 |
| 800226 | 16,0 x 198 mm | 50 Pieces | 4251314738417 |
| 800227 | 16,0 x 218 mm | 50 Pieces | 4251314738424 |
| 800228 | 16,0 x 238 mm | 50 Pieces | 4251314738431 |
| 800229 | 16,0 x 258 mm | 50 Pieces | 4251314738448 |
| 800230 | 16,0 x 278 mm | 50 Pieces | 4251314738455 |
| 800231 | 16,0 x 298 mm | 50 Pieces | 4251314738462 |
| 800241 | 16,0 x 340 mm | 50 Pieces | 4251314738561 |
| 800243 | 16,0 x 480 mm | 50 Pieces | 4251314738585 |
| 800232 | 16,0 x 500 mm | 50 Pieces | 4251314738479 |
| 800242 | 16,0 x 580 mm | 50 Pieces | 4251314738578 |
| 800233 | 20,0 x 158 mm | 50 Pieces | 4251314738486 |
| 800234 | 20,0 x 178 mm | 50 Pieces | 4251314738493 |
| 800235 | 20,0 x 198 mm | 50 Pieces | 4251314738509 |
| 800236 | 20,0 x 218 mm | 50 Pieces | 4251314738516 |
| 800237 | 20,0 x 238 mm | 50 Pieces | 4251314738523 |
| 800238 | 20,0 x 258 mm | 50 Pieces | 4251314738530 |
| 800239 | 20,0 x 278 mm | 50 Pieces | 4251314738547 |
| 800240 | 20,0 x 298 mm | 50 Pieces | 4251314738554 |