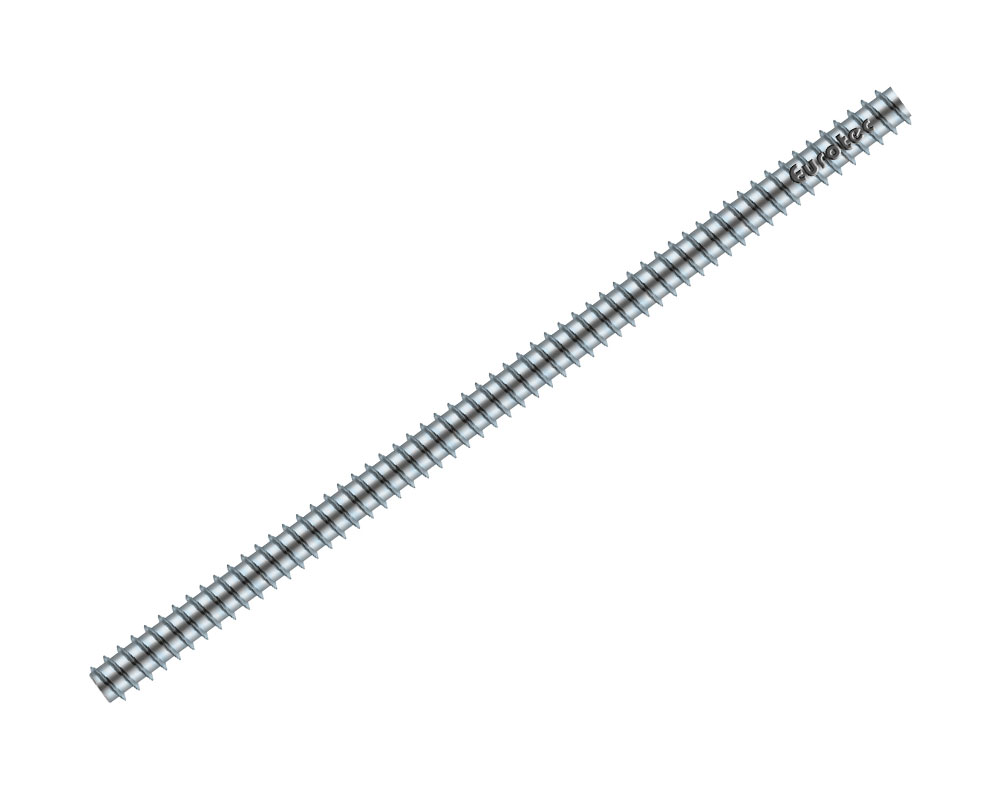 To the product table
BRUTUS threaded rod
Grade 8.8 steel, electrogalvanised
BRUTUS — for use in new and existingproperties
High internal stresses occurring in large timber components such asbuilding trusses, for example, often become too great to be absorbed bythe timber alone. As timber is relatively weak in the direction perpendicularto the grain, it is particularly at risk due to transverse shear and must bereinforced in such cases. 
Can be shortened as required!
BRUTUS threaded rods absorb these transverse-shear forces!
They are applied both in new constructions (when building the trusses) andin renovations. Whereas in new constructions they allow larger spans and/or narrower timber cross sections, in renovations they help to safeguardthe existing structure. Many trusses therefore do not need to be replaced ordoubled up at considerable expense, even if they exhibit obvious cracking.In such cases, however, an expert report must always be obtained. 
BRUTUS threaded rods can be shortened to any desired length but shouldbe pilot-drilled to 13 mm. Care must be taken to avoid drill wander whendrilling the holes.
It is used for transverse-shear reinforcement ...
Of building trusses 
At notches and openings
At transverse connections
Things to bear in mind 
Pilot-drill to Ø 13 mm 
The drill bit can wander while drilling deeper holes
Product table
| Art. no. | Designation | Dimension | PU | EAN |
| --- | --- | --- | --- | --- |
| 945247 | BRUTUS threaded rod; Grade 8.8 steel; electrogalvanised | 16,0 x 3.000 mm | 1 Pieces | 4250207478775 |
Matching products