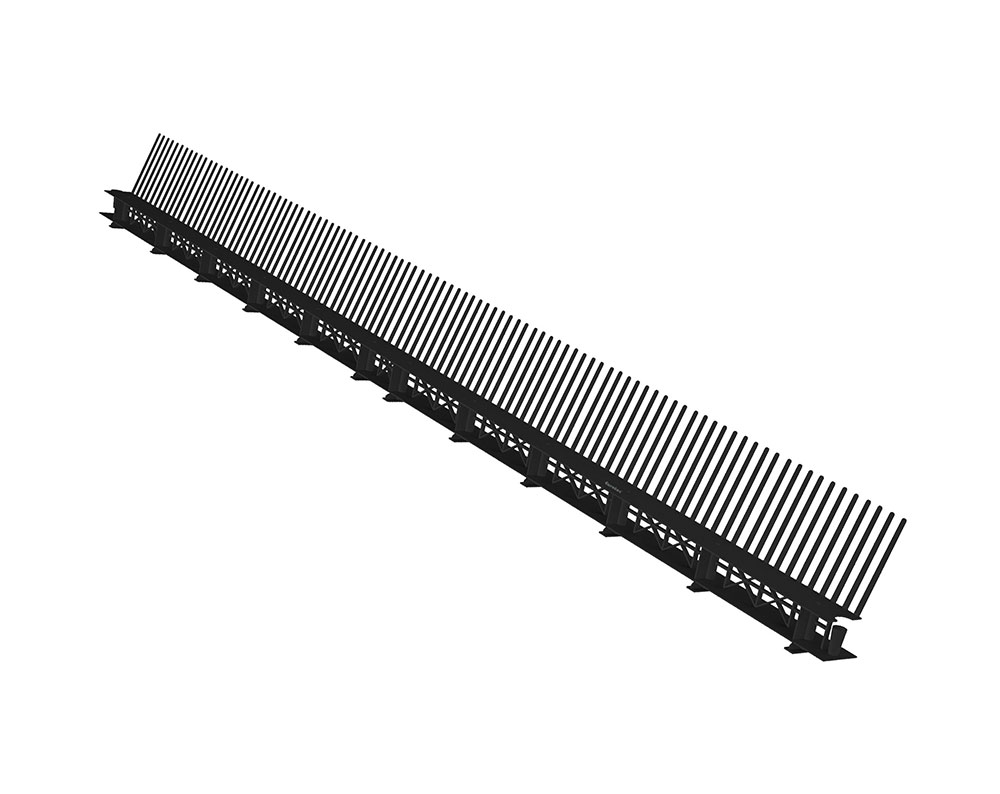 To the product table
Eaves ventilation element
Black
The ridge was developed to protect the eaves from birds, rodents and large insects. It provides good ventilation and air circulation in the eaves area by preventing the leaves stirred up by the wind from penetrating.
An additional ventilation grate replaces the eaves batten and enables quicker and easier assembly of the gutter hooks.
Suitable for use with almost all types of roof cladding.
Material
Advantages
Quick and easy assembly
Weatherproof
Good strength
Product table
| Art. no. | Dimension (H x L) | Material | PU | EAN |
| --- | --- | --- | --- | --- |
| 954212 | 85 x 1.000 mm | Polymer | 50 Pieces | 4251314734518 |