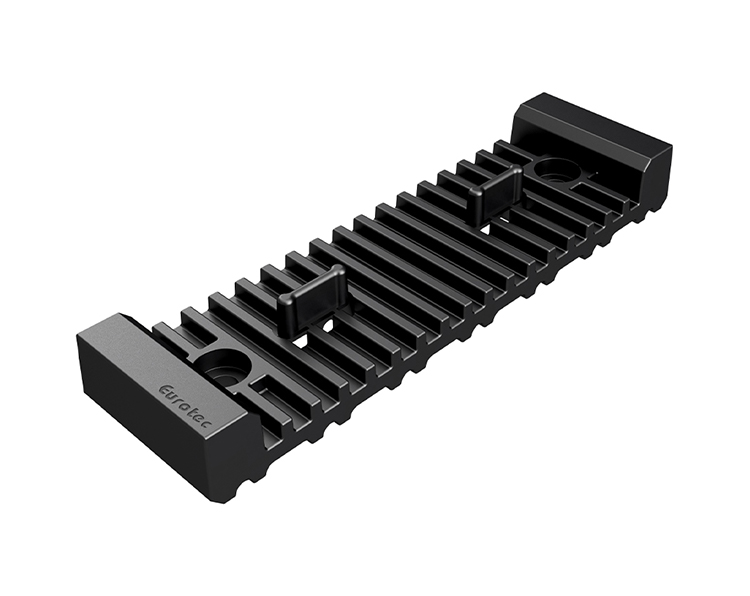 To the product table
DrainTec Adapter
The DrainTec Adapter is an additional attachment for the DrainTec Base. This adapter allows another stone slab to be placed onto the DrainTec Base without the need for the DrainTec Drainage Grate. The adapter can be firmly fixed in place on top of the DrainTec Base.
With the help of the adapter, up to two stone slabs can be placed end to end, whereby the centre spacers of the adapter create an even joint pattern.
Material
Advantages/Specifications
Two attachment points enable the adapter to be fixed to the DrainTec Base.
If DrainTec Base is attached to one of our PRO S-XL adjustable feet, the inserted stone slab can be adjusted to the level of the stone slabs of the terrace.
Product table
| Art. no. | Dimensions (L x W x H) | Material | Packaging unit | EAN |
| --- | --- | --- | --- | --- |
| 975626 | 140,7 x 17,5 x 40,4 mm | Polypropylen-Copolymer (PP-C) | 10 Pieces | 4064827084571 |