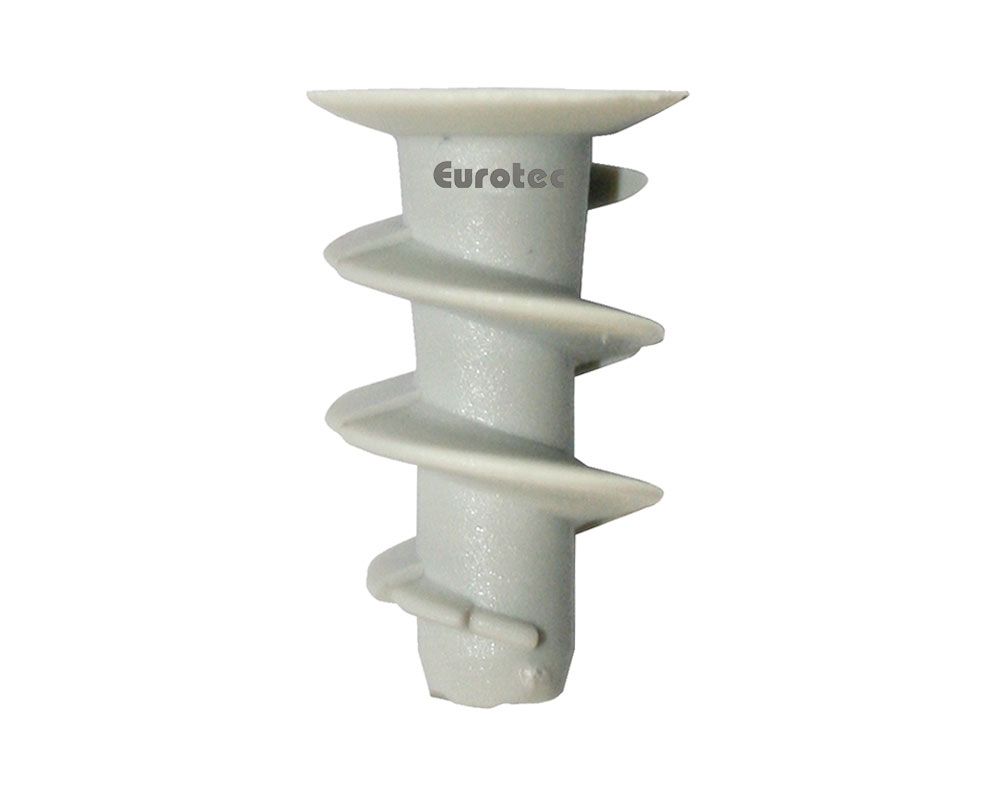 To the product table
Gypsum board plug
Plastic
For anchorages in plasterboard/gypsum board
The Eurotec gypsum board plug is made of plastic and is used to fasten light components onto plasterboard/gypsum board.
The plug is screwed directly into the plasterboard/gypsum board in a straightforward and time-saving manner using the setting tool.
Suitable for wood or chipboard screws with Ø of 3,5–5,0 mm. The screw length should equal at least 23 mm + the thickness of the mounted part.
One setting tool is included per PU.
Screw not included.
Product table
| Art. no. | For screw Ø | PU | EAN |
| --- | --- | --- | --- |
| 200056 | 3,5 - 5,0 mm | 100 Pieces | 4251314701404 |