Individual solutions for complex designs
Since wood has become increasingly popular as a building material from an environmental protection standpoint – and cross laminated timber explicitly in building construction – Eurotec GmbH has increasingly found itself exploring the issue of fastening and anchoring prefabricated wood elements.
The company is currently working flat out on unique solutions for system connectors. This solution is a system of all kinds of connections in modular and system design.
Construction with CLT
The new brochure!
We have put together an overview of what you need to know about cross laminated timber (CLT).
The latest brochure by Eurotec explains all the basics of this natural building material, and includes what you specifically need to consider when using the products as well as lots of helpful calculations by our experts.
You will also find all of the necessary product information on our BIM website, if you decide on using our products for your own project.
Download brochure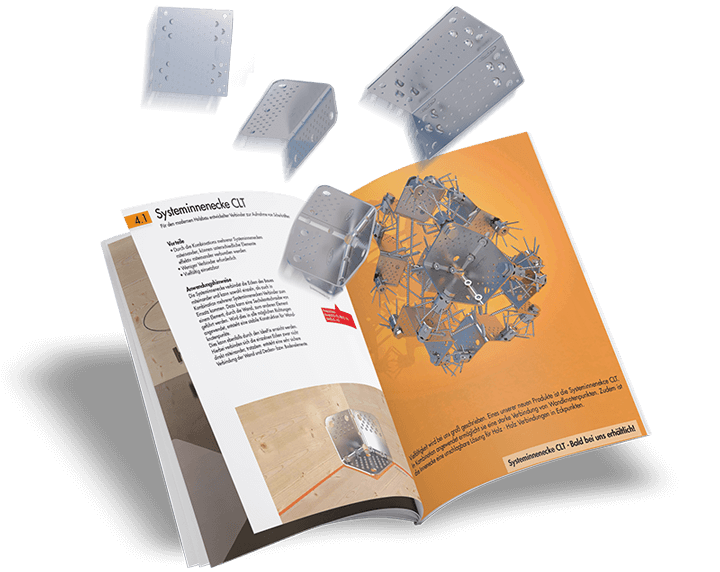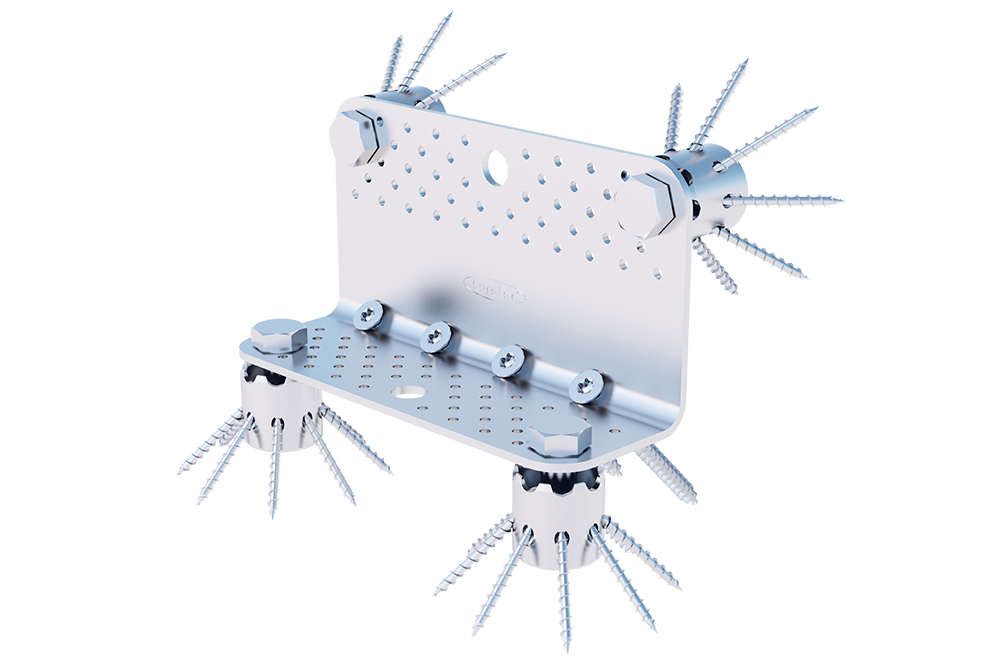 IdeeFix - Hidden wood connector. It ensures a high load-bearing capacity for tensile and shear forces, is universally applicable and quick and easy to install.

Combination examples with our system angle CLT. Our system angle CLT can be combined with our IdeeFix, the KonstruX or the Eurotec Angle-bracket screw.

Eurotec KonstruX fully threaded screws can be used for a wide range of applications.
Eurotec module connectors
The key focus here is the efficiency and the quality of the products in the complex area of timber engineering.
At the very heart of this ambitious architecture lie complicated shapes, enormous structure spans and considerable structural challenges.
For our customers, we are able to develop and manufacture unique solutions in these areas of modular construction. This includes frame buildings for industry, retail and agriculture, but also bridges and more complex roof structures. point anchoring of wooden elements in wooden, steel or concrete substrates.
We are happy to advise you on your construction projects!
Are you looking for more information about cross laminated timber? Have you got a building project that needs expert support?
Use the contact form to get in touch or send us your individual enquiry by e-mail.