High level of prefabrication for components and fast installation times
High level of prefabrication for components and fast installation times
Solid timber construction and timber construction in general are seeing increasing levels of prefabrication. Thanks to the 4D BIM Model and sophisticated CNC processing, manufacturing and installation processes are significantly accelerated due to the level of precision achieved. This precision not only allows for installations to be introduced in a solid timber construction but also the pre-installation of sophisticated connector elements that already takes place in production facilities.
Beam suspensions like our Magnus hook connectors are used to meet these requirements in constructions with posts and beams. Inspired by the classic dovetail joint in timber construction, the extensive area between both components ensures a seamless joint with a very precise fit. Slanted 45° push-pull screws create the load-bearing capacity for the heavy load. By doing so, the threaded length of the screws provides resistance via axial pull-out. The achieved behaviour is somewhat between a pure pull and a pure shear screw, which also results in a balanced ratio between load-bearing capacity and stiffness. As such, screws are optimally used to transfer shearing area forces between timber components.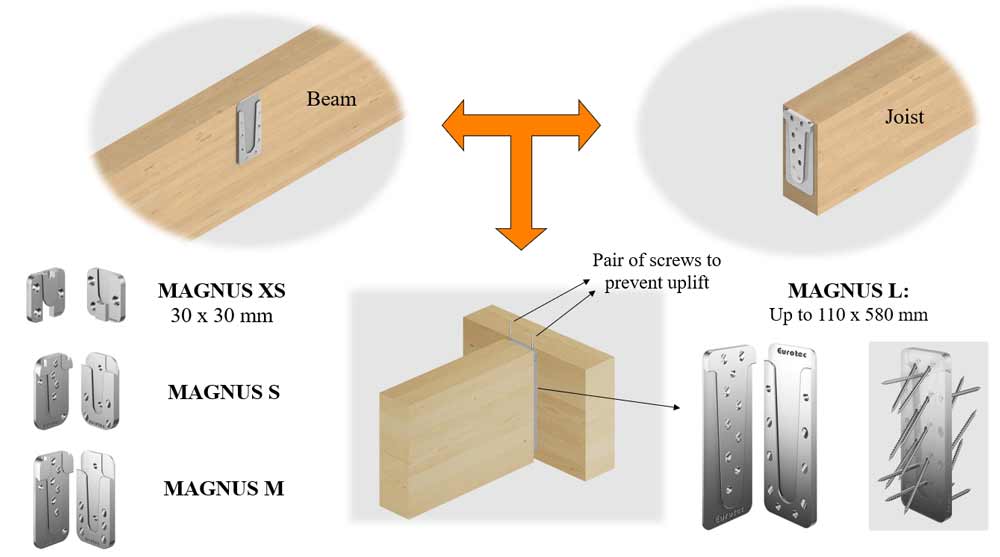 A summary of all the benefits for you:
Easy installation
High level of pre-fabrication
Highly resilient
For visible and invisible connections
Approved for usage classes 1 and 2
Milling tool, milling and assembly jig also available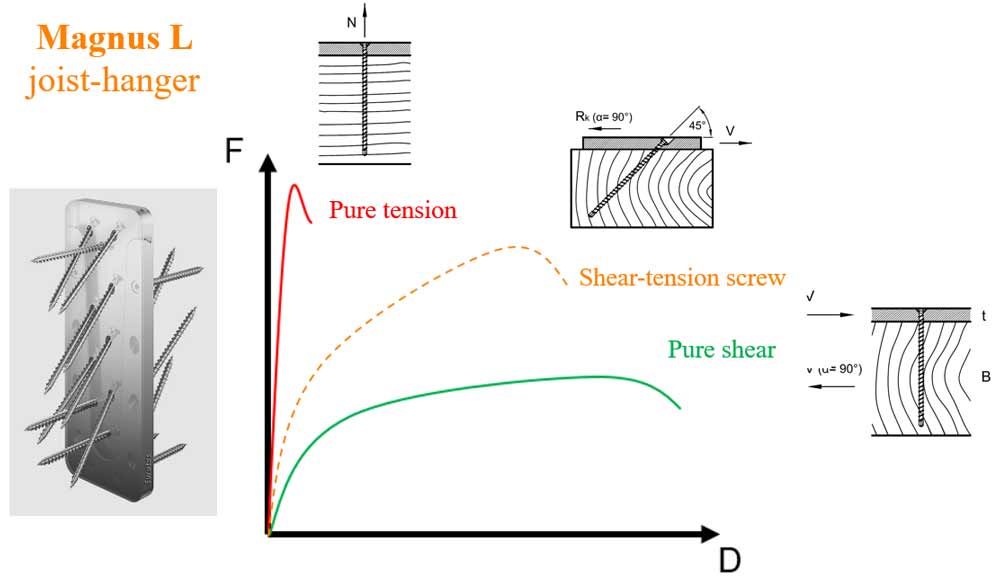 Our measuring service
We're more than happy to handle the preliminary calculation process for you and support you with your individual project. To that end, Eurotec provides free ECS calculation software. The software provides all the necessary arithmetical evidence along with verifiable documents. You can also use the Magnus hook connectors to calculate the main-secondary beam connections.
Please visit our website for more information about the Magnus hook connectors.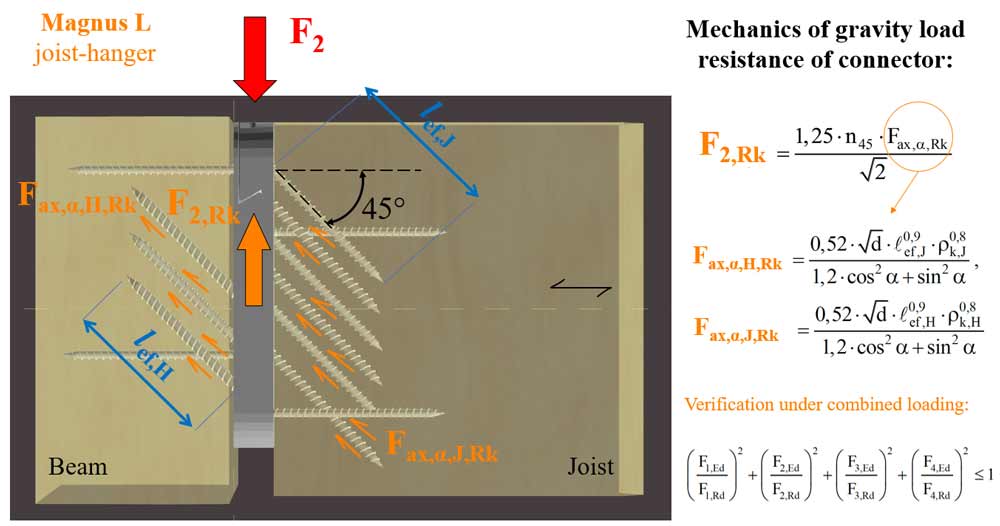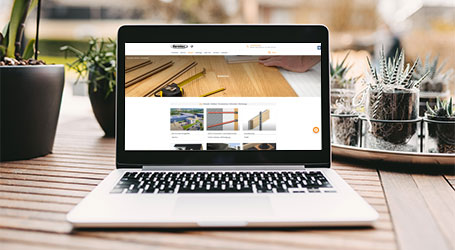 Media library
You will find all product presentations and application videos in our media library. How do I build a substructure? Is it possible to fix terrace decking in a non-visible way? And if so, how? Answers to these questions and much more can be found in our informative videos.
Here you will find information and news about Eurotec.
Discover new catalogues, products or other topics.