Double-threaded screws for fastening insulation systems
Double-threaded screws for fastening insulation systems
Heat can quickly be lost during the cold winter time, which is why a well-insulated roof system is of fundamental importance to preserve the heat inside buildings and reduce energy consumption. Furthermore, the inserted above-rafter insulations with soft insulation material can be damaged and performance can be degraded over time if it is compressed too heavily, which can occur more easily under snow loads.
This compression of the insulation can be prevented by using double-threaded screws, which have an additional thread below the head in addition to the regular thread at the screw's tip. The screw has a smooth shaft between the threads. As a result, this screw geometry can fulfil two tasks. The bottom head screw serves to position the counter batten and keep it spaced from rafters, preventing the roofing from pressing on the insulation material. The second task is to anchor the screws into the timber rafters or the CLT element, where the forces are transferred directly between the two structure elements – almost like a rigid body movement – but without affecting the soft layer of insulation. Installing these screws in an inclined arrangement is a good choice, since this creates compressive stress in the vertical screws and conversely creates tensile strength on the inclined screws.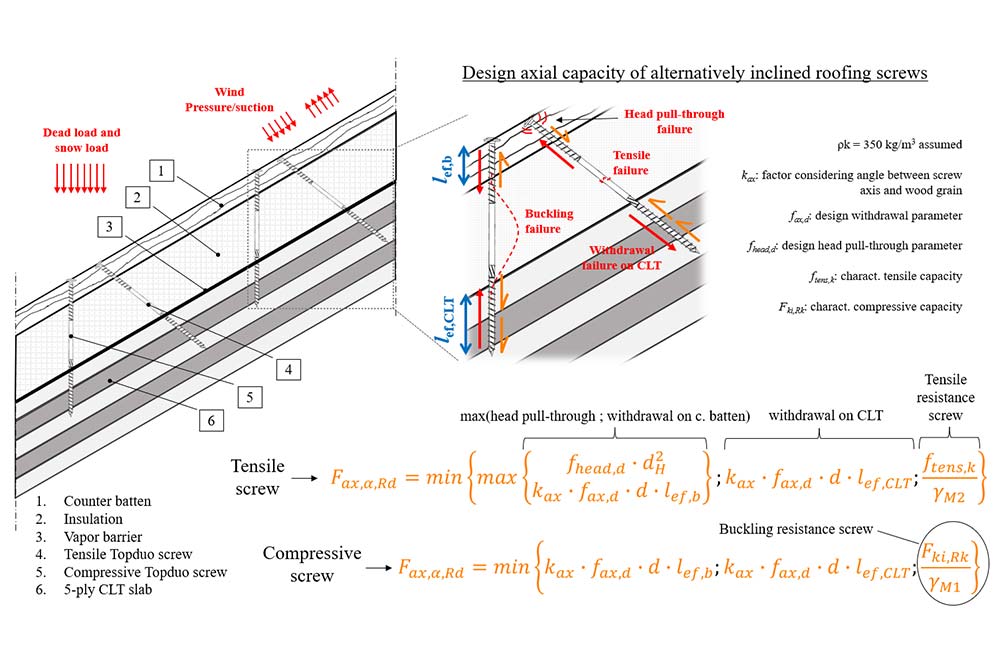 Generally speaking, the thicker the layer of insulation, the better the thermal performance. But even longer screws need to have an increased compressive length and thus a reduction in their final capacity. In any case, a careful analysis is indispensable for finding a cost-effective solution.
Please consult certification ETA-11/0024 for more individual details regarding this matter.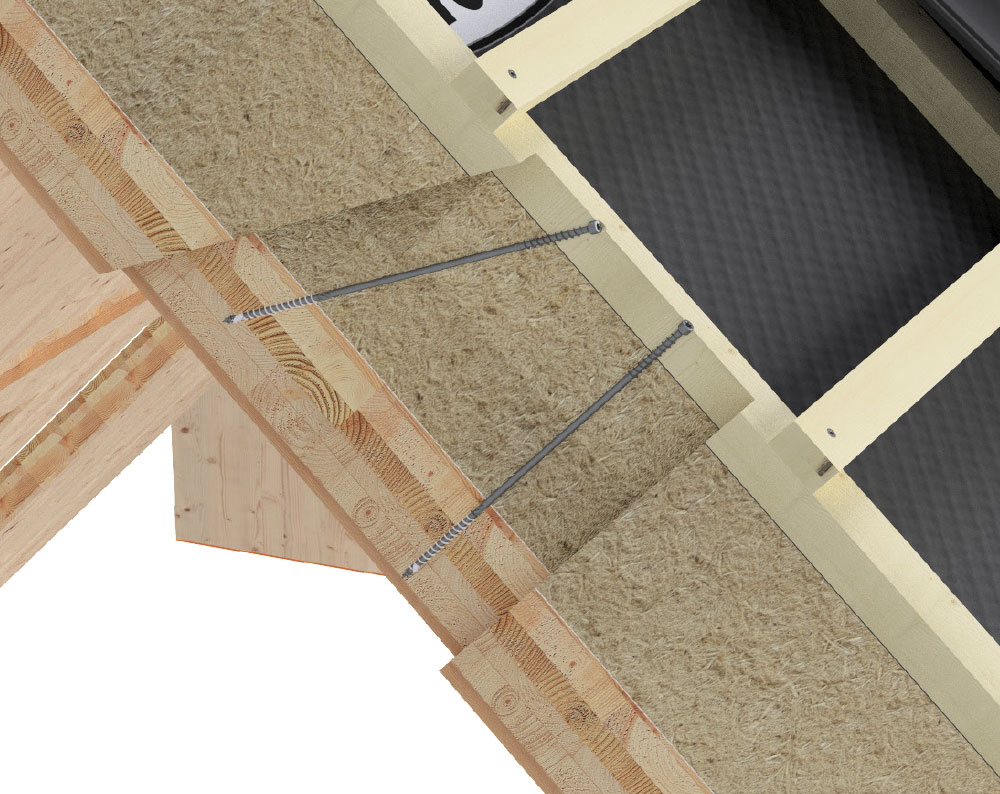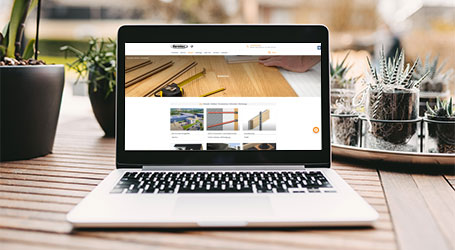 Media library
You will find all product presentations and application videos in our media library. How do I build a substructure? Is it possible to fix terrace decking in a non-visible way? And if so, how? Answers to these questions and much more can be found in our informative videos.
Here you will find information and news about Eurotec.
Discover new catalogues, products or other topics.