The safety shoes with class
Safety shoes with class – for added safety in everyday working life
Not only do our hands have to be protected under certain working conditions – appropriate precautions should also certainly be taken for the feet in certain areas. We make selected products for working safety and working protection available to our customers under our SAFE & WORK brand - which now includes the new safety shoes.
Top quality safety shoes can help prevent injuries. Hazards such as crushing, slipping and falling accidents or the impact of heavy objects can be prevented by wearing safety shoes. They form an essential part of personal protective equipment (PPE) and can be found especially in construction, in industry, in workshops, etc. Safety shoes are usually mandatory in situations in which there is a danger to the health of feet.
The right foot protection for selected working activities
The product range includes four different types of shoe models that differ not only in terms of how they look, but also in their protection class. The shoes are available to our customers in accordance with the common safety standard of the DIN EN ISO 20345. A particular feature of this standard is that shoes are equipped with a toe cap and non-slip outsole. The protective caps must be able to withstand an energy load of 200 joules. The standard regulates the requirements for the SBP, SB, S1, S1P, S1, S2P, S3, S4 or S5 safety classes . The safety classes indicate for which area of use or for which working activities the shoe is explicitly suited.
We offer safety shoes in the following protection classes:
Safety shoes FORCE S1P SRA:
S1P
Toe cap (200 J)
Slip-resistant outsole
Energy absorption in the heel area
Resistance to fuels
Antistatic
Puncture protection (P)
SRA
Slip resistant on cleaning agents and ceramic tiles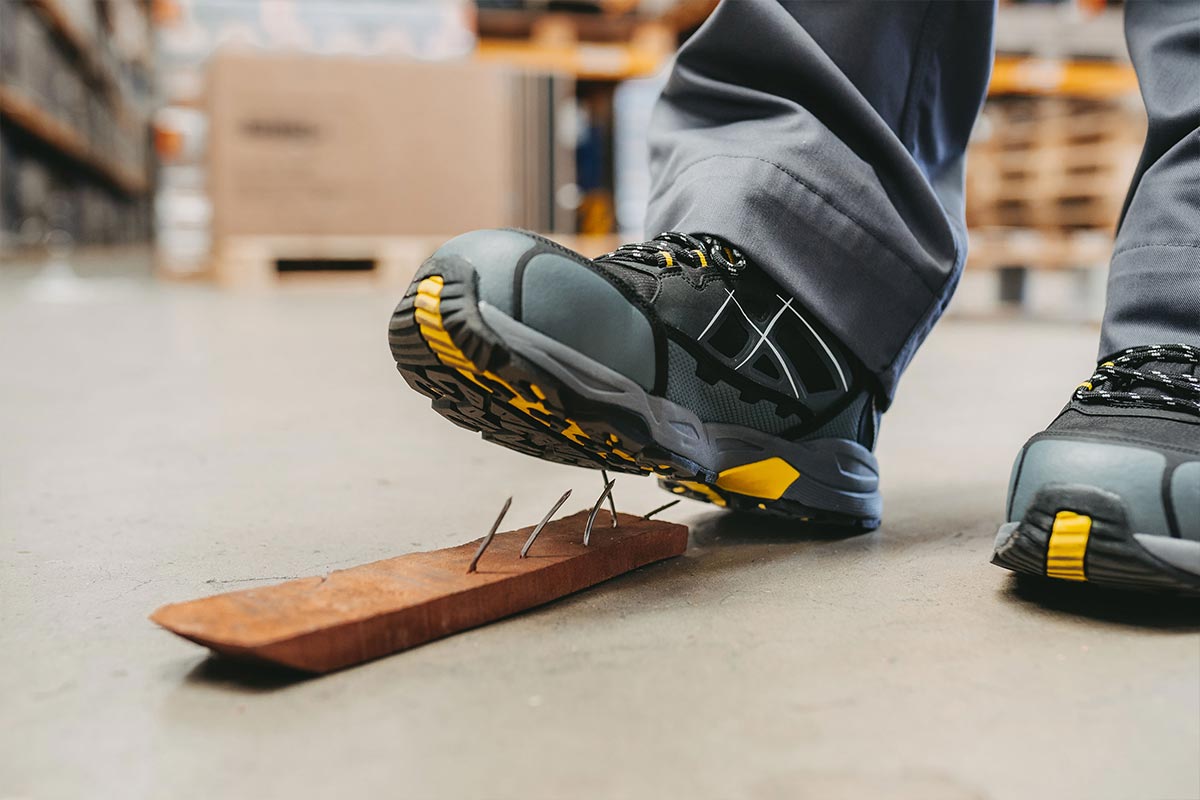 Safety shoes STYLE SBP:
SBP
Toe cap (200 J)
Rutschhemmende Außensohle
Puncture protection (P)
Alongside classic safety shoes in dark colour tones such as grey or black, there are additional striking models in colourful varieties in the product range.
The STYLE ocean SBP and STYLE pink SBP safety shoes are characterised by a colourful and sporty design, whereas the other FORCE mid S1P and FORCE low S1P models feature a simple grey/black design.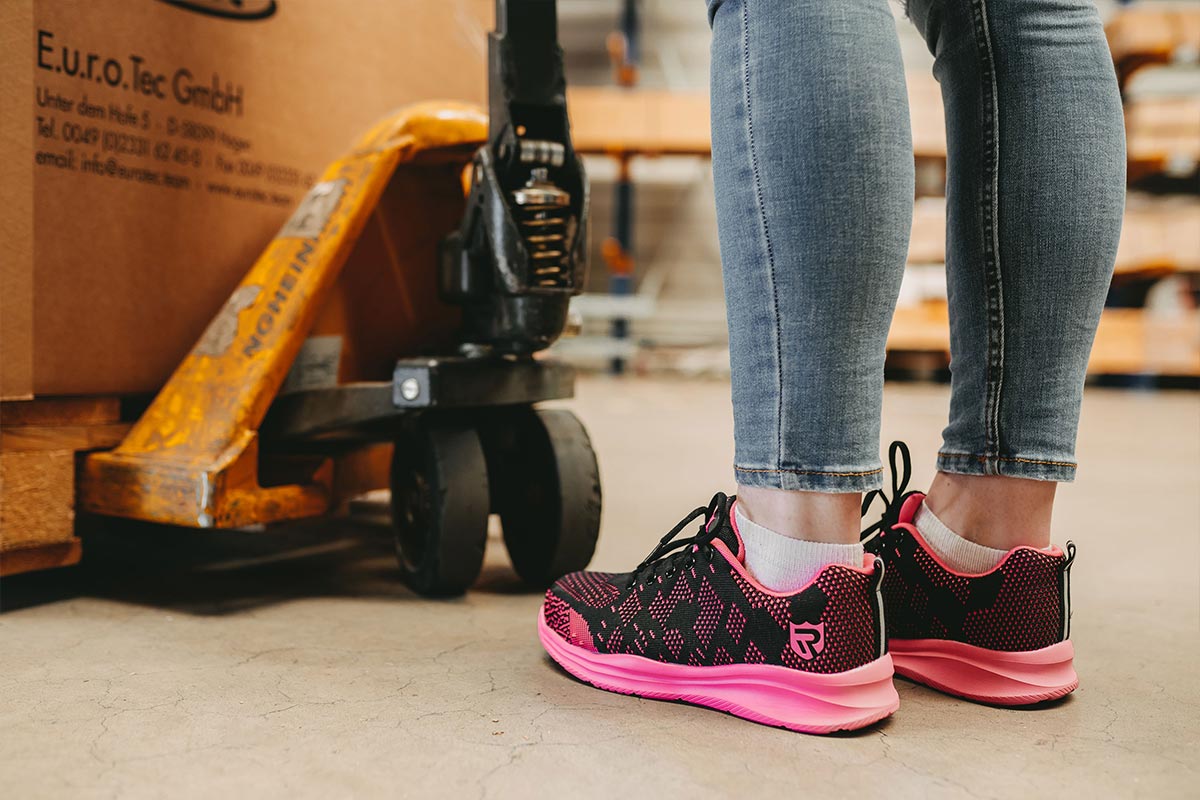 Discover our protective footwear now
We would also be happy to provide advice on our safety shoes. If you require further information, please call us on +49 2331 6245-0 or send us an e-Mail.
Your Eurotec Team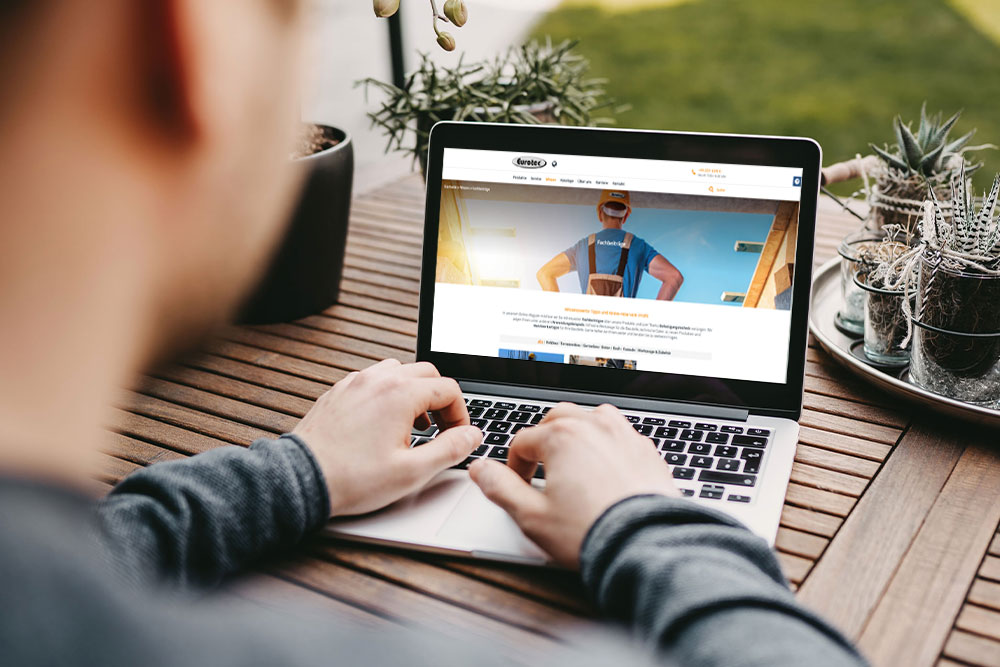 Eurotec Know-how
Are you a craftsman? Then you will also receive interesting tips and tricks from us. Technical articles and videos from the various areas of fastening technology. Benefit from our valuable know-how!
You can find everything you need to know about our products in our "Know-how" section.
Here you will find information and news about Eurotec.
Discover new catalogues, products or other topics.