Paneltwistec TK AG StrongHead - the screw for glued composite cross sections in wood construction
The new wood construction screw for press-glued joints
Press-gluing is a widely used method in timber construction for producing sturdy joints that are both glued and screwed. It requires the utmost precision and care, along with the use of suitable glues and screws that meet the special requirements of this technology. Paneltwistec TK AG StrongHead is one of the most suitable screws in our product range and features an extra-large screw head.
Press-gluing, also known as screw-press gluing, combines the use of adhesives with screw connections to transfer high shear forces in glued composite cross sections. However, this technique is only suitable for timber components made of solid wood, plywood, OSB, laminated veneer lumber, glulam and cross laminated timber. It facilitates the production of load-bearing connections, which are particularly important in wood construction and ensures high structural stability and durability, which is essential in various applications such as roof trusses, beams and other load-bearing elements. Press-gluing is therefore an important technique for creating a solid bond between wooden components.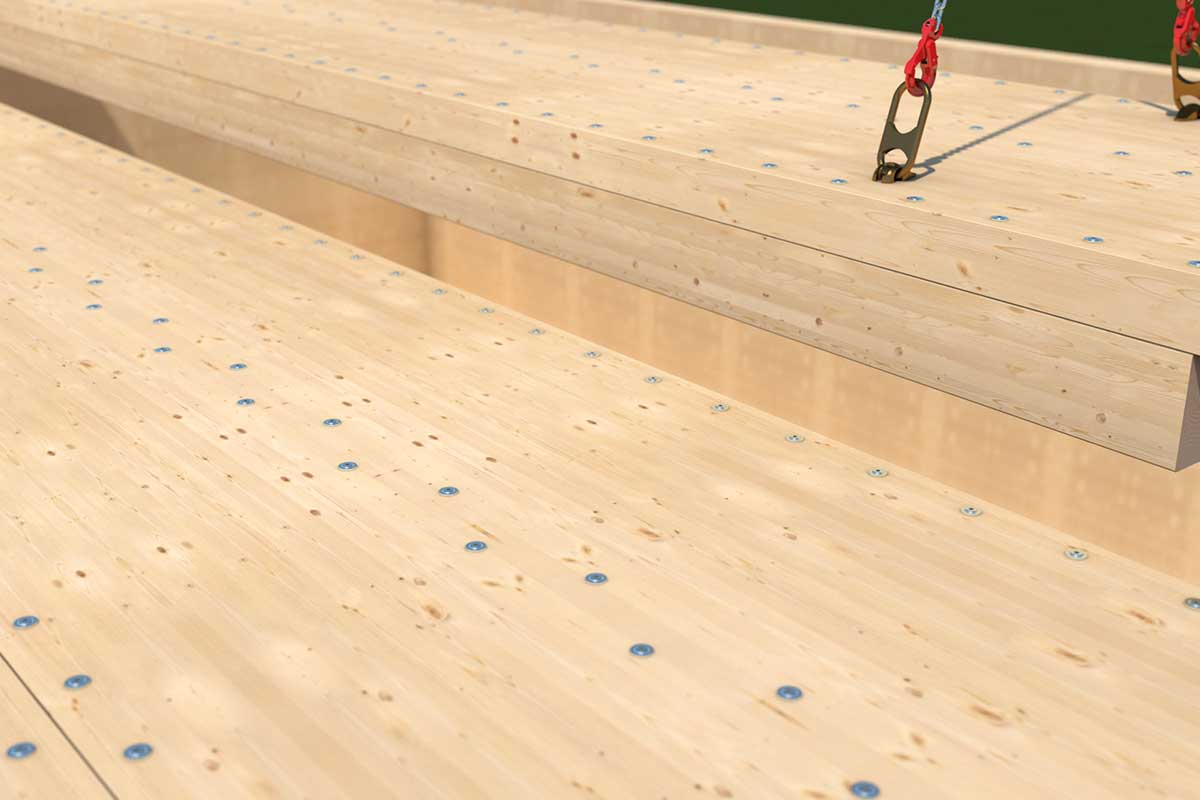 The Paneltwistec TK AG StrongHead therefore proves to be extremely versatile for press-gluing, as it can be screwed into CLT (cross-laminated timber) or glulam without any need for pre-drilling. The AG screw tip allows the screw to be screwed in quickly with minimal splitting characteristics. The wider disc head with a diameter of 24.5 mm generates a considerable head pull-through resistance as well as an effective and even pressure distribution between the two surfaces to be joined, which is an essential factor for press-gluing. Provided that accurate press-gluing is carried out during the curing phase, this screw can be used to produce high-quality wood composite parts. It is also suitable for applications with corrugated panels. Paneltwistec TK AG StrongHead carries ETA certification for wood construction. It is suitable for use in service classes 1 and 2. The TX drive allows high torques to be transmitted and prevents undesirable cam-out effects.
Would you like to find out more about the topic of press-gluing in combination with our Paneltwistec TK AG StrongHead?
Contact our technical team at any time by e-mail at technik@eurotec.team or by phone at +49 2331 6245-444 and receive comprehensive advice.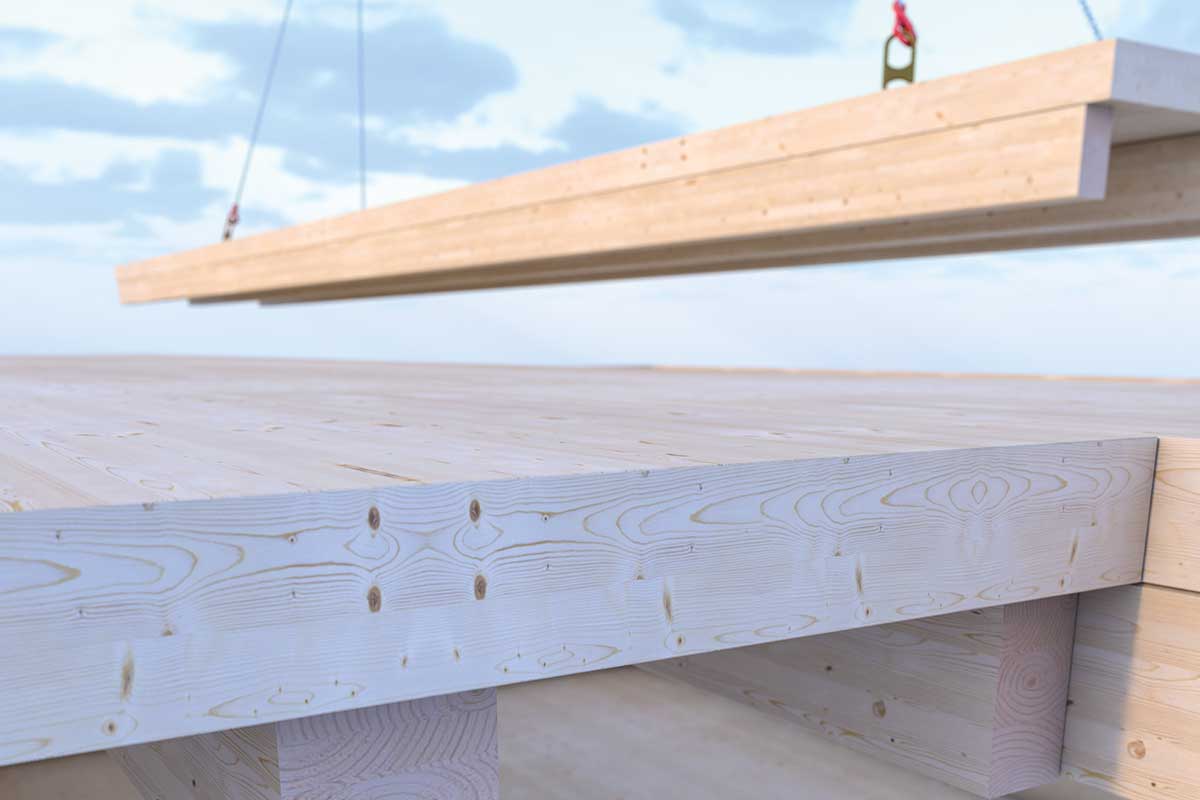 Already seen our new Design Guide?
Take a look now for detailed technical information on how our wood construction screws can be used.
To the Design Guide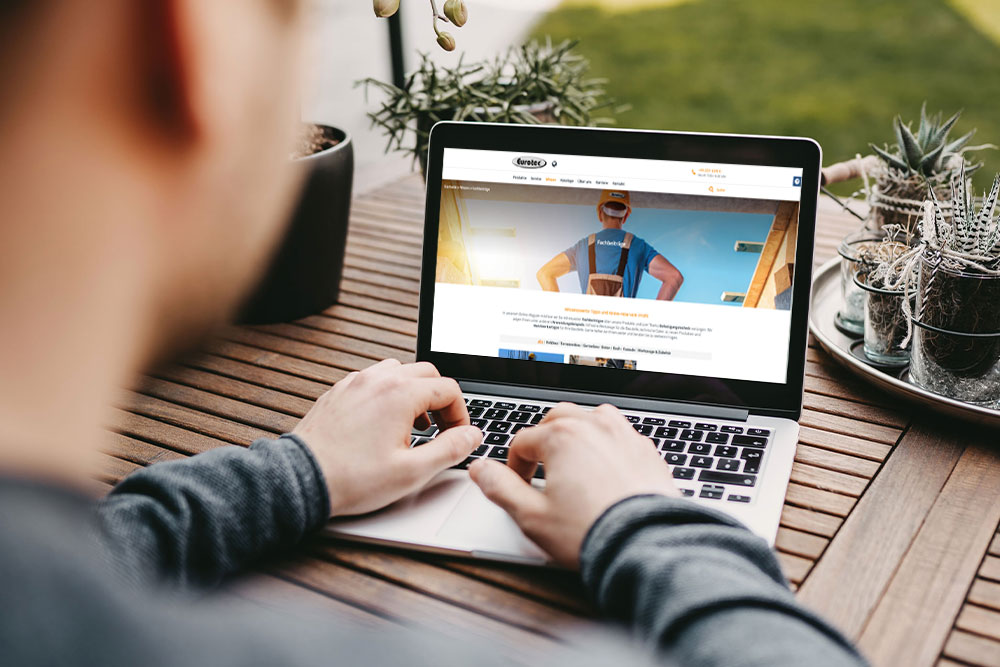 Eurotec Know-how
Are you a craftsman? Then you will also receive interesting tips and tricks from us. Technical articles and videos from the various areas of fastening technology. Benefit from our valuable know-how!
You can find everything you need to know about our products in our "Know-how" section.
Here you will find information and news about Eurotec.
Discover new catalogues, products or other topics.