For more safety in day-to-day work!
For more safety in day-to-day work!
Whether it's in the office or on the construction site: as an employer, you have an obligation to ensure optimum work health and safety for your employees at all times, as safety at work is essential.
To prevent or significantly minimise, risks and accidents at work, there are a wide variety of tools and work equipment that can be used to increase work health and safety. Far too often, the topic of safety at work is not given the required attention. As a business owner, making careful investments in work health and safety provides long-term benefits and gives you the advantage of having a motivated workforce.
Effective work health and safety starts with the right protective clothing.
Workers in the construction trade are one of the occupational groups with an elevated risk of accidents. For this reason, we now supply selected work health and safety products under our new brand, SAFE & WORK.
Keep your hands safe!
Equip yourself and your workers with work gloves. Your hands are your most important tool, meaning they always require special protection. Our product range includes various work gloves for a range of work areas. We supply gloves made from leather, latex, nylon, polyester and nitrile. Depending on the particular tasks performed, work gloves need to be resistant to tearing, cutting, abrasion and puncture.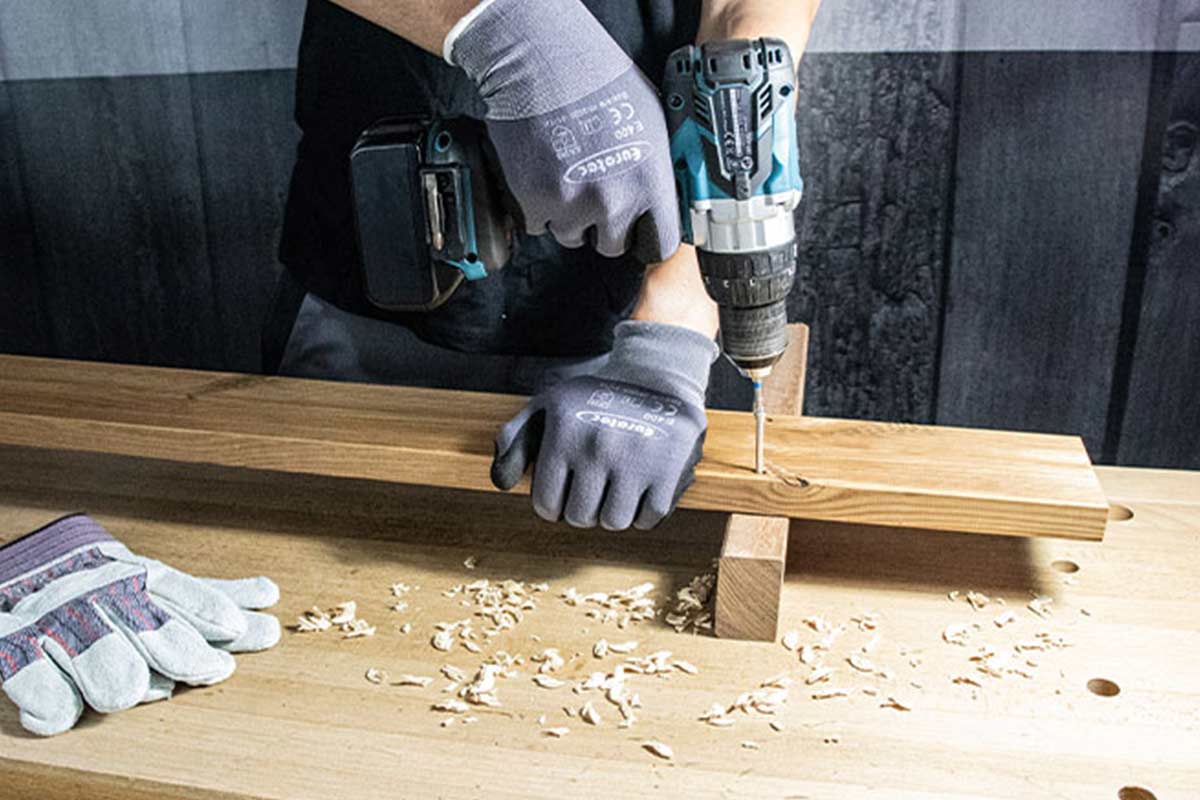 The perfect head protection!
The right head protection is especially important for working at heights or excavation work. It is a fundamental part of the basic equipment.
The Eurotec safety helmet is certified to DIN EN 397. It protects the wearer from impacts and falling objects, thus providing protection from the potential consequences during work activities. In addition to ensuring absolute safety, it is also highly comfortable to wear.
First make things safe, then get to work!
Working at heights or on roofs poses a risk of falling off or through a surface, so personal protective equipment that provides protection from falls is a top priority. The fall arrester including full body harness, a rope and a fall prevention device aims to prevent various injuries, and above all to prevent falling. A full body harness must always be put on correctly and attentively if reliable fall protection is to be ensured.
Make sure you have the right equipment today!
Further product information can be found here on our website. Should you require additional information, please contact us by telephone +49 2331 6245-0 or by e-mail. We will be happy to advise you and submit a non-binding offer!
Your Eurotec team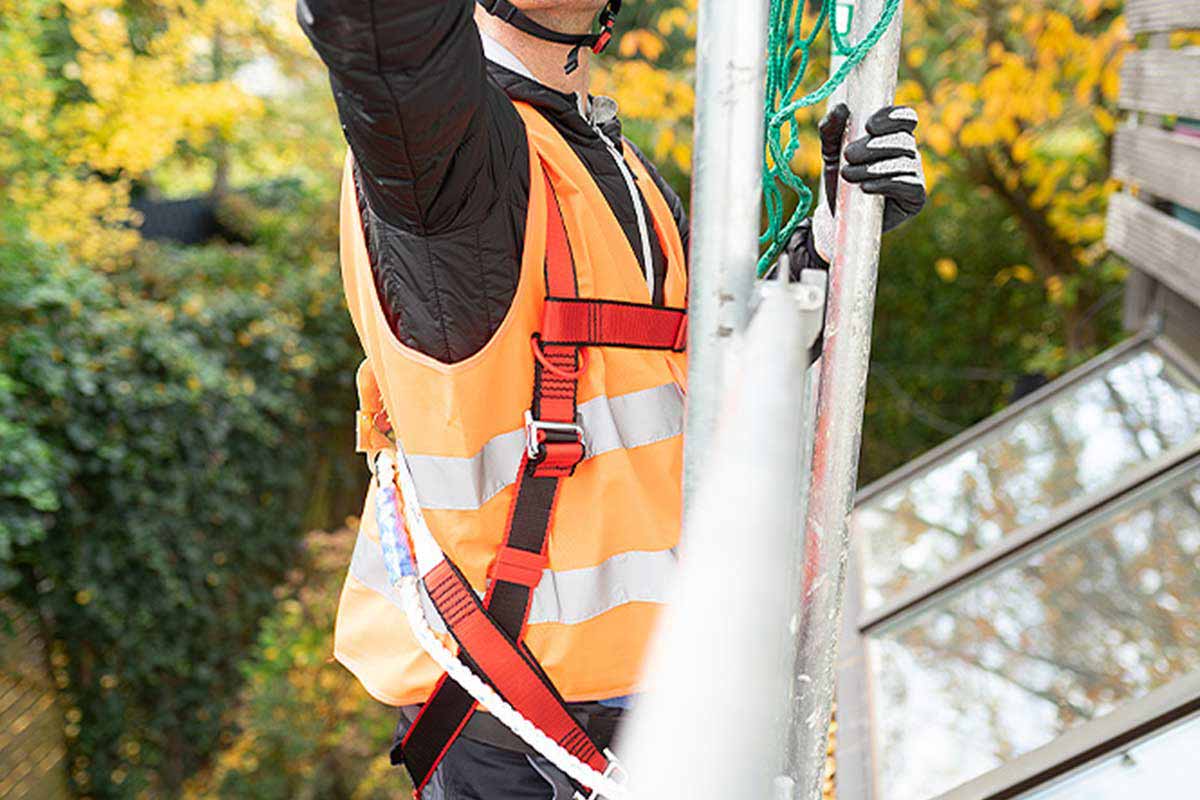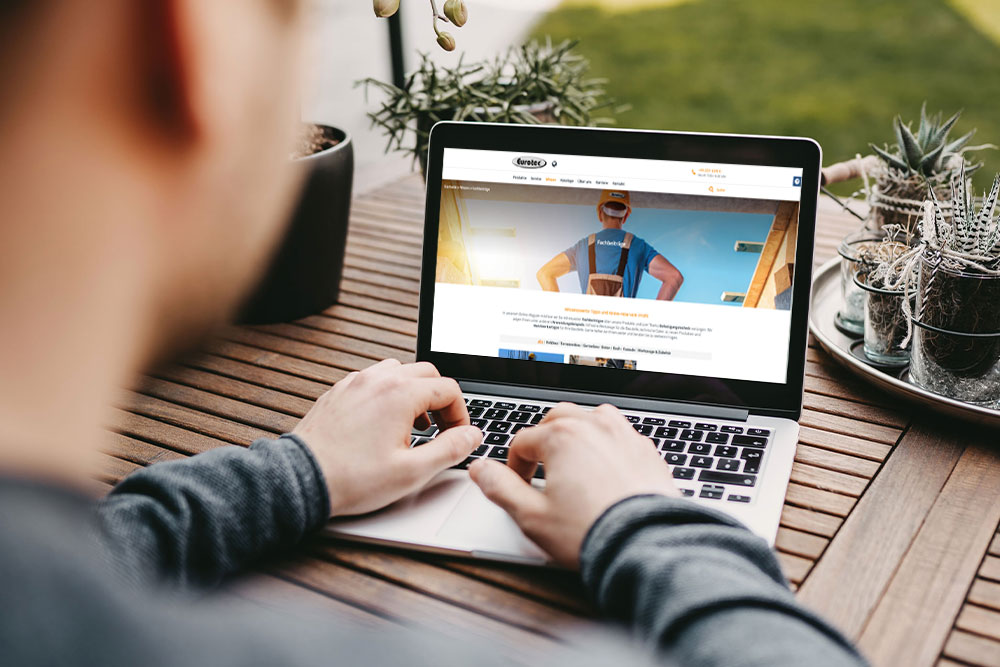 Eurotec Know-how
Are you a craftsman? Then you will also receive interesting tips and tricks from us. Technical articles and videos from the various areas of fastening technology. Benefit from our valuable know-how!
You can find everything you need to know about our products in our "Know-how" section.
Here you will find information and news about Eurotec.
Discover new catalogues, products or other topics.