KonstruX A4 – Fastening solutions for outdoor use
Corrosion-resistant screws for timber construction
Timber construction is a sustainable method for building complex as well as modern timber structures. In terms of CO₂ reduction, wood is known to have a clear advantage over concrete and cement. Eurotec's broad product range reflects the steadily increasing demand for professional fasteners needed to complete large-scale projects.
In structural timber engineering, Eurotec's KonstruX fully threaded screws are particularly useful as heavy-duty connections, because they are both a practical and economical alternative to traditional timber fittings such as joist shoes, joist beams or suspension connectors. They are used to maximise a joint's load-bearing capacity with a high thread pull-through resistance in both components.
However, it is not only the timber of a structure that must be suitable for the corresponding application – even the choice of fasteners plays an important role when it comes to corrosion resistance in the installed components. Our A4 stainless steel KonstruX screws are suitable for a wide range of applications and for both indoor and outdoor use. The category of stainless steel used for these screws also make them suitable for use in timber containing tannins and in aggressive, salty atmospheres. The screws can therefore be used in service classes 1 to 3 according to DIN EN 1995 – Eurocode 5 (A4 T5/CRC III). What distinguishes the KonstruX A4 screws is their high level of corrosion resistance – which make them a particular effective choice for use in heavily polluted urban and industrial areas as well as coastal regions. This screw is also a popular choice for use on playgrounds, balconies, pergolas and in hydraulic engineering. All KonstruX screws come with an ETA certification.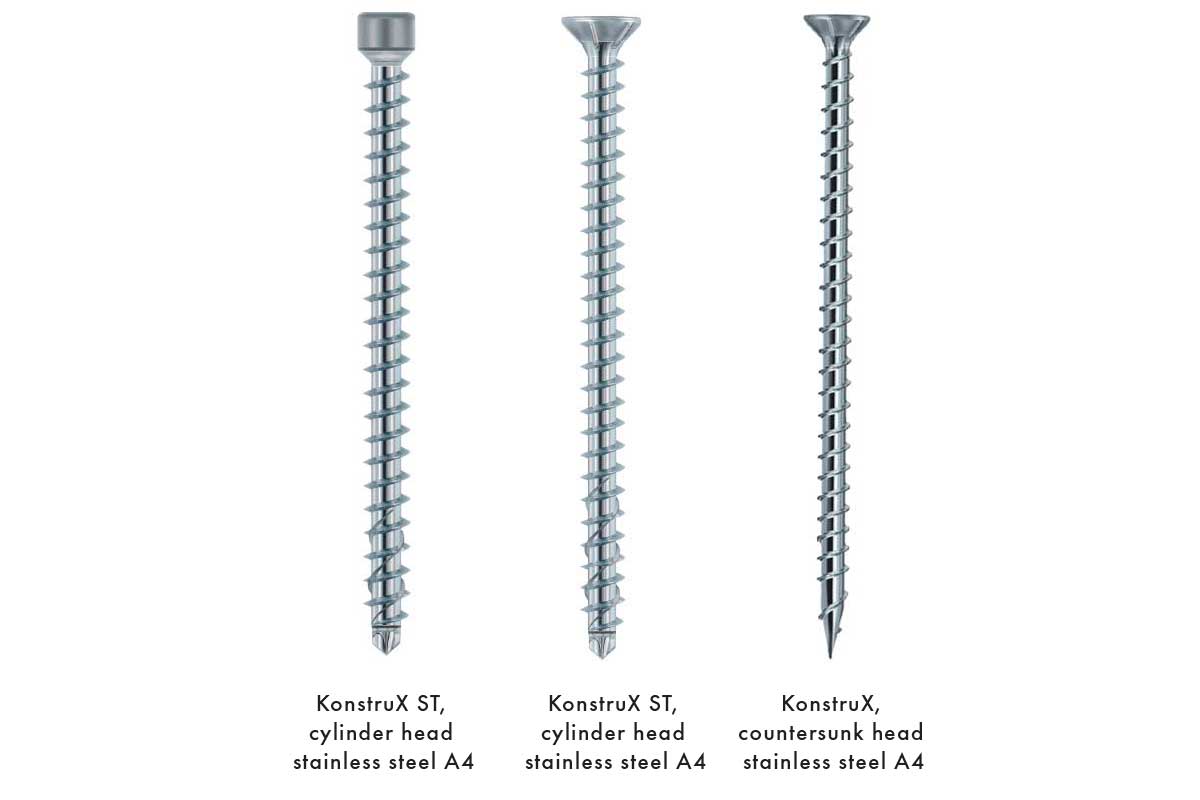 Our A4 stainless steel KonstruX range contains the following screws:
Note: It is not necessary to pre-drill softwood when using Eurotec KonstruX A4 screws, but we strongly recommend drilling a pilot hole of approx. 1/3 of the screw's length when using longer screws. When working with hardwood, on the other hand, screw holes always need to be pre-drilled. The corresponding values can be found in the product data sheet.
Are you interested in our stainless steel A4 range?
Contact our technical team at any time by e-mail at technik@eurotec.team or by phone at +49 2331 6245-444 and receive comprehensive advice on our KonstruX fully threaded screws in stainless steel A4.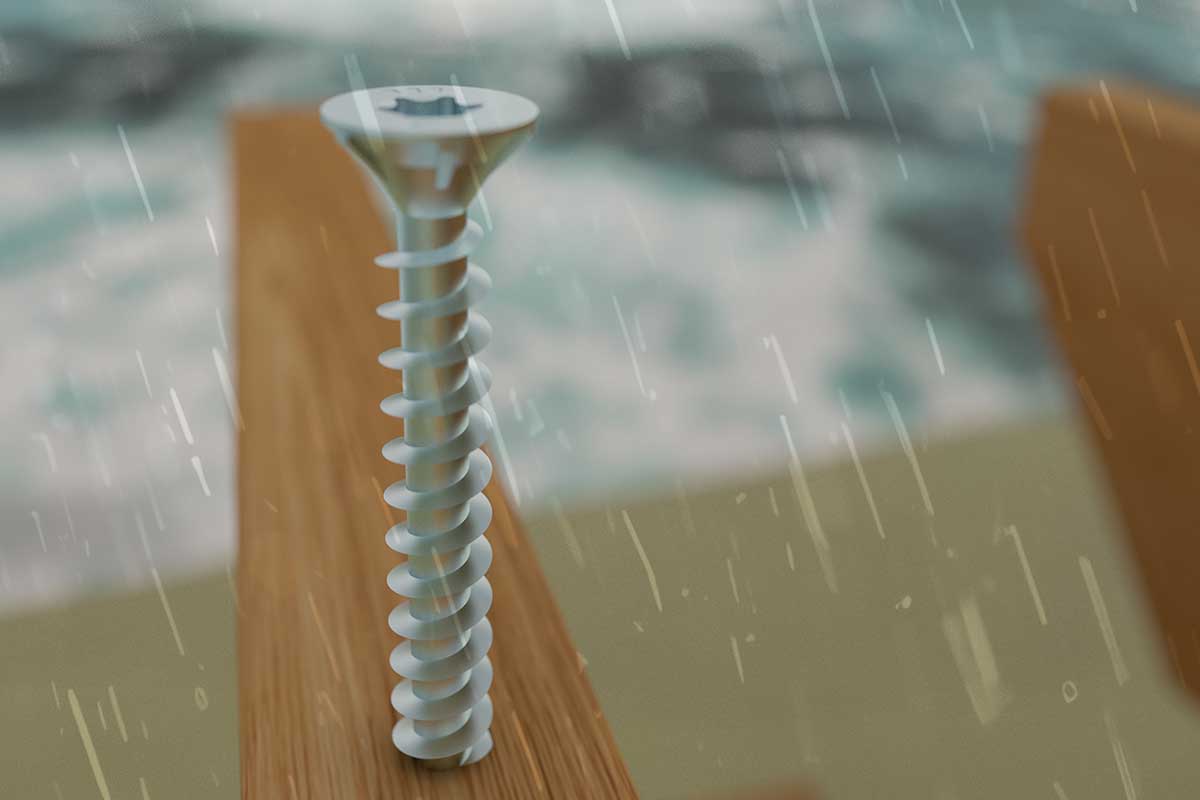 Already seen our new Design Guide?
Take a look now for detailed technical information on how our wood construction screws can be used.
To the Design Guide
Don't miss any other news!
Subscribe to the Eurotec Newsletter and always stay informed. It is individually compiled for you according to the main topics. You can easily subscribe to the newsletter here.
Your Eurotec Team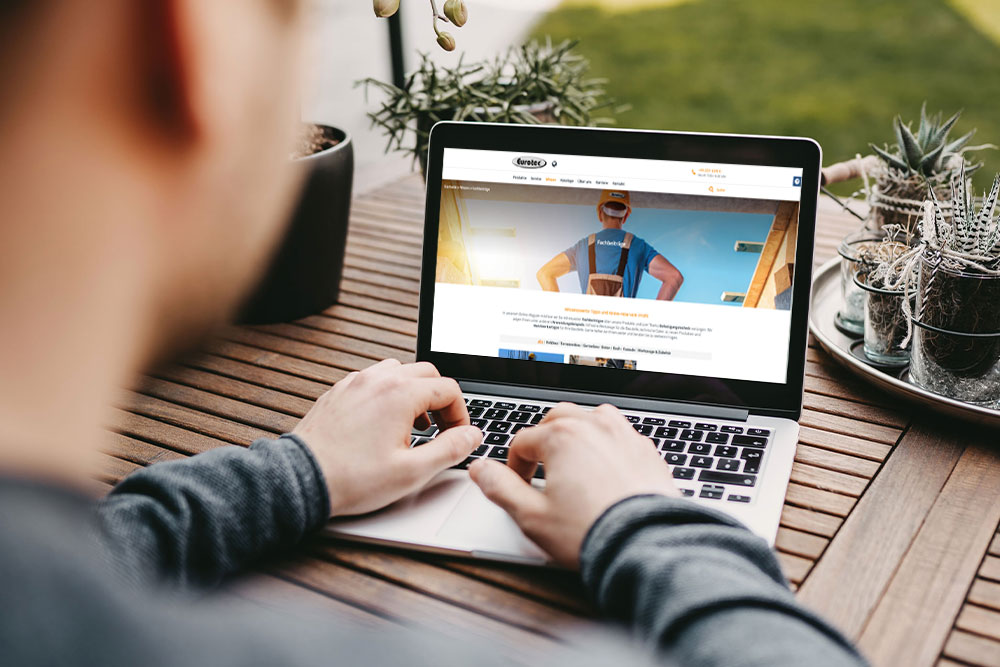 Eurotec Know-how
Are you a craftsman? Then you will also receive interesting tips and tricks from us. Technical articles and videos from the various areas of fastening technology. Benefit from our valuable know-how!
You can find everything you need to know about our products in our "Know-how" section.
Here you will find information and news about Eurotec.
Discover new catalogues, products or other topics.