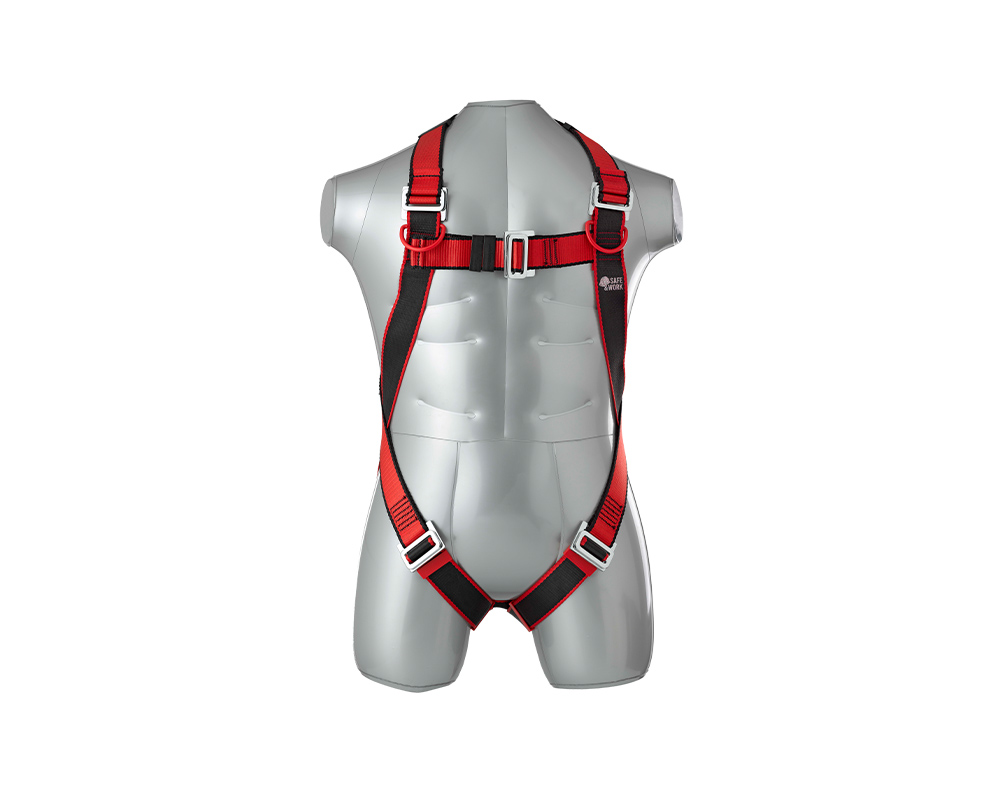 To the product table
Fall arresting system
The fall arresting system consists of a full body harness, a rope and a fall arrest device with a fastener.
There is one karabiner for fastening at the end of the 15 m rope as well as a further karabiner on the fastener.
Especially during work at a height, e.g. on buildings, it is particularly important that equipment comply with the applicable standards. This can prevent a potential fall from a height and therefore a wide range of injuries.
Material
The full body harness is made of 100% polyester (45 mm).
The rope is made of 100% nylon (diameter Ø: 14 mm, length: 15 metres).
Advantages
Full body harness: in accordance with EN 353-2, the minimum load-bearing capacity is 22 kN
Karabiner: static load capacity of 25 kN
Guided fall arrester with fastener
No jerky deceleration due to energy absorber
Guided fall arrester with fastener (removable)
The fall arresting system comes supplied with an inspection card. The card provides you with an overview of whether the product has been inspected regularly and is ready for its next use.
Product table
| Art. no. | Material | Load-bearing capacity (person) | Load capacity | PU | EAN |
| --- | --- | --- | --- | --- | --- |
| 800379 | Polyester, Nylon | 100 kg | 22 kN | 1 Pieces | 4251314721785 |