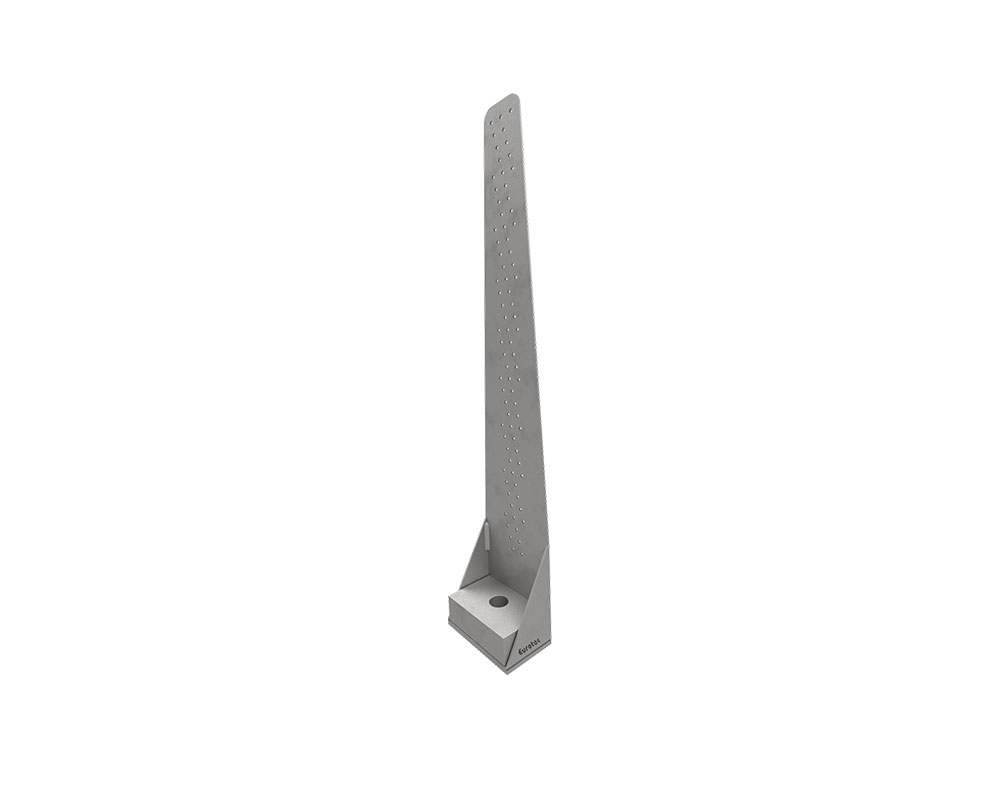 To the product table
Tension rod HighLoad
The tension rod HighLoad is a steel plate shaped part which transimits immense tensile forces in timber constructions. It was specially developed for this purpose. The tension rod withstands the requirements of modern timber construction and is used for complex hall structures or multi-storey buildings. It can also be used to absorb particularly high loads.
Material
Galvanised S355 construction steel
Material thickness: 3 mm
Advantages
Short root face (150 mm)
Ideal for anchoring cross-laminated timber elements (CLT)
Indirect fixing due to an intermediate layer (e. g. OSB)
For installation in concrete, wood and steel
Optimised screw pattern and geometry for very high tensile capacities
May only be used in combination with the Pressure plate HighLoad (art. no.: 954178).
Approval
European Technical Assessment ETA-19/0020
Product table
| Art. no. | Designation | Dimension (H x W x L) | Material | Material thickness | PU | EAN |
| --- | --- | --- | --- | --- | --- | --- |
| 954114 | Tension rod HighLoad | 750 x 140 x 85 mm | S250 construction steel | 3 mm | 1 Pieces | 4251314733559 |